Not Just the Newest Toys Hold Risks for Kids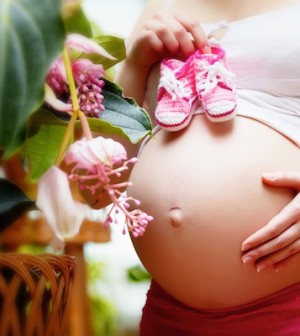 FRIDAY, Dec. 17Toys today are often cutting-edge wonders, loaded with gadgets and gizmos. But as toys become more sophisticated, they often pose new dangers for children that safety experts urge parents and gift-givers to consider.
Tiny magnets, powerful batteries and laser lights are among the features on modern toys that can be just as dangerous as small parts and sharp edges have always been.
"Toys are for fun, joy and learning," said Rachel Weintraub, director of product safety for the Consumer Federation of America. "They should be a source of all those things and less a source of potential and actual hazard. Parents need to be vigilant."
Her call for vigilance is backed by the numbers. Toy-related injuries sent more than 235,000 kids to U.S. emergency rooms for treatment in 2008, according to the U.S. Consumer Product Safety Commission. Another 19 children died as the result of a mishap involving a toy.
Choking hazards have long been a leading cause of death in children, prompting the creation of warning labels detailing small parts and recommending minimum ages for certain toys.
But in recent years, riding toys have proven to be the most dangerous type of toy on the market, according to the consumer agency. They were associated with the most deaths in 2008: Two children on tricycles were hit by a motor vehicle, and two others drowned after riding their tricycle into a pool. Other types of non-motorized riding toys accounted for another five deaths.
Riding toys also were associated with the most injuries. In fact, non-motorized scooters were involved in a quarter of all toy-related injuries treated at a hospital.
The injury statistics serve as a reminder that choosing the right toy is just a start and that there's still the need for parents to be ever vigilant when their children are at play, said Dr. Pete Kehoe, an Illinois optometrist and spokesman for Prevent Blindness America.
"It's that one time you turn your head that you're going to have a problem," Kehoe said.
Parents also should be mindful of new dangers presented by modern toys. For example, many toys contain small but powerful magnets, and "magnets have proven to be incredibly dangerous," Weintraub said.
The hazard comes when a child swallows more than one magnet. The magnets can stick together through the walls of the child's digestive tract, potentially causing internal tears or blockages. "It can rip through a child's intestines," she said."
Small batteries contained in toys present another danger to children. If swallowed, the batteries can lodge in the esophagus and cause a potentially fatal burn as the battery's current eats through the body's internal tissues. Medical experts whose research on battery hazards appeared in the June Pediatrics found that a swallowed battery has to be removed from the child's esophagus within two hours to prevent serious injury or death.
"Consumers Union performed a presentation where they put a piece of ham on a battery and it burned through," Weintraub said.
Laser pointers and toys with laser attachments also present a risk. A 15-year-old Swiss boy playing with a laser pointer accidentally beamed the laser into his eyes, permanently damaging his vision, according to a letter published Sept. 9 in the New England Journal of Medicine.
Even video games have their problems. Too much play can create eyestrain, Kehoe said.
"If you do anything too much, it's not good for you," he said. "Children should not spend more than 20 to 30 minutes playing a video game without taking a visual break."
Parents who want to make sure toys remain fun and treasured possessions rather than potentially dangerous devices should follow a few key suggestions, according to Weintraub, Kehoe and Prevent Blindness America:
Follow the age recommendations listed on toy packaging. The recommendations now are available on toys advertised over the Internet as well, Weintraub said.
Consider how a child plays with and interacts with toys. For example, if the youngster still places objects in his or her mouth, be keenly aware of potential choking hazards on any toys.
Make sure that battery-powered toys keep the batteries in compartments that cannot be easily opened by children.
Don't buy any magnetic toys for children who are still placing objects in their mouth.
Examine all toys for loose parts and sharp points or edges.
When buying a riding toy, also provide all the proper protective equipment and make sure it is worn. Supervise the child's play on riding toys at all times.
Don't buy costume jewelry for a child. "Metal children's jewelry has been such an ongoing problem in terms of high levels of lead and cadmium that we recommend that people not purchase it and children not play with it," Weintraub said.
More information
The American Academy of Pediatrics has more on buying safe toys.
What the Law Says About Toys
Toys made in the United States or imported to the country must meet standards established in 1995 with the Child Safety Protection Act.
According to the U.S. Consumer Product Safety Commission, the law specifies, for example, that:
A ball must have a diameter of more than 1.75 inches if it is intended for use by children younger than 3 years.
All balls that are 1.75 inches in diameter or less must carry a warning that they are a choking hazard and not for children younger than 3 years.
The same cautionary warning about a choking hazard must be on any toy or game intended for kids 3 to 8 years old that contains a small ball.
Toys and games that contain small parts also must include this warning if they are intended for children 3 to 6 years old.
Latex balloons, and toys or games that contain a latex balloon, must carry a warning that children younger than 8 can choke or suffocate on uninflated or broken balloons and that adult supervision is required.
Source: HealthDay
​