Later Puberty Seen for Obese Boys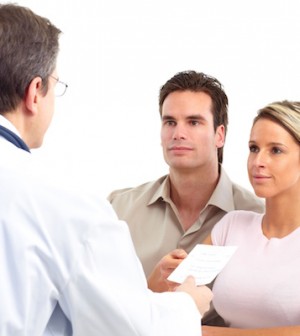 TUESDAY, Feb. 2Obesity causes later onset of puberty in boys, new research indicates.
""Our study shows that the relationship between body fat and timing of puberty is not the same in boys as it is in girls," study author Dr. Joyce M. Lee, a pediatric endocrinologist at the University of Michigan, said in a university news release. "We found that increased body fatness is associated with a later onset of puberty in boys, the opposite of what we have seen in girls, as heavier girls tend to develop earlier, rather than later."
Lee and her colleagues analyzed U.S. government data on 401 boys from diverse socioeconomic backgrounds in 10 regions of the country. The boys were born in 1991, and their height and weight were recorded from ages 2 to 12 as part of the National Institute of Child Health and Human Development Study of Early Child Care and Youth Development.
The data revealed that later onset of puberty occurred in 7 percent of boys with low body-mass index (BMI), 13.3 percent of those with medium BMI and 14 percent of those with high BMI.
The study is published in the February issue of Archives of Pediatrics and Adolescent Medicine.
Childhood obesity rates in the United States have more than doubled over the past two decades, making it increasingly important to understand how excess body fat affects children's growth and development, Lee said.
"Given the recent childhood obesity epidemic, additional studies are needed to further investigate the epidemiological link between fat and pubertal initiation and progression in boys as well as physiological mechanisms responsible," she added.
More information
The Nemours Foundation has more about overweight and obese children.
Source: HealthDay
​