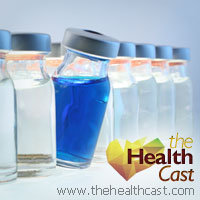 (HealthDay News) — When it comes to putting things in baby's crib, fewer is better, experts say.
The University of Michigan Health System offers these suggestions:
Sleep positioners are not recommended, safe or necessary, so do not use them.
Never place a quilt or blanket, pillow or comforter in baby's crib. These could pose suffocation hazards.
Never place baby on her side or belly to sleep. For naps and bedtime, always place baby in the crib lying on her back to reduce the risk of Sudden Infant Death Syndrome (SIDS).