Health Tip: Change Diapers Safely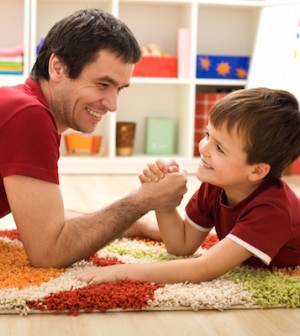 A changing table makes dressing and changing baby easier, but it can lead to injury if used improperly.
The American Academy of Pediatrics offers these changing-table safety tips:
Make sure the table is sturdy and has a 2-inch guard rail that completely surrounds the table.
Ensure that the table top is concave, with the sides slightly raised above the middle.
Always buckle your baby in with the safety strap, but don't trust it to fully protect the child.
Always stay with baby when the infant is on the changing table.
Keep a supply of diapers, wipes, baby powder and other accessories close by, so you don't have leave the table to get them.
Don't let baby hold or play with baby powder or disposable diapers.
Source: HealthDay
​