Gender May Play Role in Psych Symptoms in Kids With Epilepsy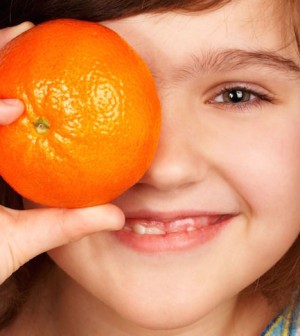 FRIDAY, March 25Children with epilepsy are at increased risk for psychiatric symptoms and gender may play a role in the types of psychiatric problems they develop, a new study has found.
Researchers analyzed data from 14,699 Norwegian children, aged 8 to 13, and found that 111 children (0.8 percent) had epilepsy. The children with the seizure disorder had a much higher rate of psychiatric symptoms (38 percent) than healthy children (17 percent).
In general, boys were at higher risk of psychiatric symptoms than girls, not only among children with epilepsy, but also among those without the disorder, according to the report published online March 25 in the journal Epilepsia.
However, while previous research has found that children with epilepsy are at greater risk than other children for anxiety, depression and attention-deficit/hyperactivity disorder, the new study found that there were differences in the types of psychiatric problems boys and girls developed. For example, boys had more hyperactivity, inattention problems and peer-relationship issues, while girls had more emotional problems, the study authors noted.
In addition to epilepsy, other risk factors for psychiatric symptoms in children included low socioeconomic status and having another chronic disease. But the influence of these risk factors differed between boys and girls with epilepsy, the researchers pointed out.
Among girls, having or having had epilepsy was a much stronger risk factor for psychiatric problems. Among boys, low socioeconomic status was almost as strong a risk factor as having epilepsy. The reasons for these differences aren't clear, but a previous study found that girls with epilepsy have a more negative attitude about the disorder than boys with epilepsy.
"Multiple risk factors contribute to the high prevalence of psychiatric symptoms, differently in boys and girls, it seems," lead study author Dr. Kristen Alfstad, of the National Centre for Epilepsy at Oslo University Hospital in Norway, said in a journal news release. "Identifying high-risk groups may help clinicians who can implement interventions that prevent more serious psychiatric problems."
More information
The U.S. National Institute of Neurological Disorders and Stroke has more about epilepsy.
Source: HealthDay
​