Gay Teens Punished More Harshly Than Straight Peers: Analysis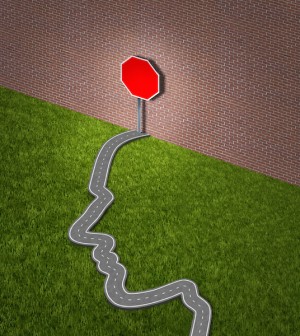 MONDAY, Dec. 6Gay teens receive harsher punishments at school and in the court system than straight teens who engage in similar behavior, a new Yale University study suggests.
"Our analysis found that, consistently, gay and bisexual youth were at a greater risk of being punished by school and criminal-justice authorities than their straight peers who exhibited the same behaviors," said study leader Kathryn Himmelstein.
Girls, in particular, were singled out for harsher treatment, according to the study, published online Dec. 6 in Pediatrics.
Himmelstein and her colleague, Hannah Bruckner, wanted to know how sexual orientation predicted risk of punishment. Using an ongoing national survey that tracked adolescent health and behaviors, they analyzed the sexual orientation of more than 15,000 young people, relating that to various punishments and controlling for various factors, including race, gender, economic status and misbehavior.
The teens were questioned in 1994-1995 when they were in grades 7 through 12 and again in 2001-2002, when they were 18 to 26 years old.
In the 1994-1995 period, the participants were asked if they'd ever been expelled from school, stopped by the police, arrested before age 18, or if they had pled guilty or been convicted in juvenile court. In the follow-up, they were asked about any arrests, guilty pleas or convictions as an adult.
Of the 15,170 study participants, 13 percent of males and 17 percent of females said they were attracted to someone of the same sex, while 5 percent of males and 6 percent of females said they'd had a same-sex romantic relationship, the study found. Fourteen percent of females and 6 percent of males defined themselves as other than 100-percent heterosexual.
Regardless of their sexual orientation, 76 percent of the participants said they'd committed minor offenses such as running away, shoplifting or getting drunk, the study found. Thirty percent reported moderate wrongdoing such as selling drugs and burglary, and 41 percent said they'd engaged in violent behavior such as fighting, using a weapon or threatening someone with one.
However, nonheterosexual youth were 1.25 to three times more likely to be punished than their heterosexual peers who engaged in the same level of misbehavior. "And youth who identified as gay, lesbian or bisexual actually engaged in less violence, which is the most serious type of misbehavior," said Himmelstein.
Their work may break new ground. "As far as I'm aware, this is the first nationally representative population-based study to document justice-related trends for gay, lesbian, bisexual, and transgendered young people," said Stephen T. Russell, professor and director of the Frances McClelland Institute for Children, Youth and Families at the University of Arizona, Tucson.
Why schools and the courts come down harder on gay or bisexual youth wasn't clear from the study results, Himmelstein said. They may be intentionally or unintentionally punishing them for their sexual orientation, she added, or decision makers may be less likely to consider mitigating factors, such as self-defense, for a nonheterosexual adolescent than for a heterosexual peer.
Regardless of the cause, "steps need to be taken to address it," said Himmelstein.
Gay or bisexual youth often experience verbal or physical abuse by their peers and families, she noted, making them more likely to abuse drugs, carry a weapon for protection, and — if they're homeless — commit petty crimes to survive. "However, those who are harassed or engage in risky behaviors may find punishment instead of support, therapy or services," she said.
The findings suggest that professionals in the health, education, criminal justice and social service fields need to learn more about the challenges nonheterosexual youths face, perhaps with special training, said Himmelstein. Also, "institutions need to create, and then enact, policies that ensure that all youth are treated fairly and equally," she said.
Russell said the stigma, discrimination and prejudice that gay, lesbian, bisexual and transgendered young people experience may lead them to "act in ways that make them vulnerable to sanction."
"This is a really important study because it expands our understanding into justice, which is something we haven't noticed much about," he added.
More information
For more on gay and bisexual youth, visit the National Gay and Lesbian Task Force.
Source: HealthDay
​