For Teens With Autism, Handwriting Problems May Persist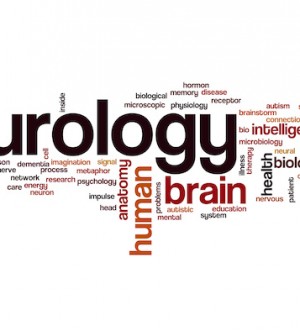 MONDAY, Nov. 15Poor handwriting among children with autism tends to persist well into the teen years, a new study finds.
Unlike with younger children, the reason for the poor handwriting among teens seems to have less to do with motor skills issues than with problems in "perceptual reasoning," or the ability to reason through problems with nonverbal material.
The study, by researchers at the Kennedy Krieger Institute in Baltimore, is published in the Nov. 16 issue of Neurology.
In the study, 24 girls and boys aged 12 to 16, half of whom had an autism spectrum disorder, were asked to write a scrambled sentence ("the brown jumped lazy fox quick dogs over") as neatly as they could.
IQ tests showed all of the teens, both with autism and typically developing, scored within the normal range of perceptual reasoning. Researchers also tested teens' motor skills, including balance and timed movements.
The handwriting sample was scored on five measures, including legibility, form, alignment, size and spacing.
On average, kids with autism had poorer handwriting than kids without autism. The average score for autistic kids was 167 out of 204 possible points, and normally developing teens scored an average of 183.
While teens with autism were also more likely to have motor skill impairments, problems in that area were not associated with sloppier handwriting.
Yet scoring worse on the test of perceptual reasoning was associated with worse handwriting among children with autism.
"The importance of this research was not 'if' children and adolescents with autism struggle with handwriting, which many individuals can already attest to, but rather to document the extent of the challenge and determine if we could reveal anything about 'why' it is the case," senior study author Amy Bastian, director of the Motion Analysis Laboratory at the Kennedy Krieger Institute, said in an institute news release.
Handwriting problems may offer clues about how the brains of kids with autism function and what types of interventions could help overcome such difficulties, the study authors explained.
Handwriting is important for success in school, in social life and on the job, said Geraldine Dawson, chief science officer at Autism Speaks. Being able to write clearly is even more important for people who have difficulty communicating verbally, as many with autism do.
"Almost every subject taught in school requires handwriting skills, so if a child or adolescent has writing difficulties, this can be very frustrating," Dawson said. "Kids with autism may need more time to complete their tests and homework."
An occupational therapist can determine why a child or adolescent is having difficulty writing and offer help, Dawson said.
"Handwriting requires many skills, including visual skills, hand strength, memory, and good posture," Dawson said. "Different kids have different problems, so it is important to individualize the methods used to improve handwriting."
Therapies that may work include using special pencil grippers, lined paper and exercises to improve posture, coordination and strength. Some kids find that using a computer or other keyboard is much easier than writing.
"Using an alternative form of communication, such as a keyboard, can make a world of difference for some kids," Dawson said.
More information
The U.S. National Institute of Neurological Disorders and Stroke has more on autism.
Source: HealthDay
​