Counseling for New Moms Can Sway Kids' Eating Habits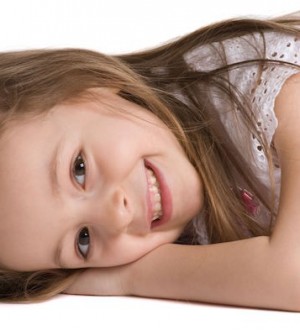 FRIDAY, Oct. 22Nutritional counseling for new mothers can help reduce their child's risk of obesity, a new study suggests.
American and Brazilian researchers looked at 345 low-income mother-child pairs in Brazil who were randomly assigned to either an intervention or control group.
The mothers in the intervention group received 10 in-home counseling sessions in the year after they gave birth. During the visits, the mothers were given advice about breast-feeding and proper introduction of complementary foods. They were also advised to avoid energy-dense, nutrient-poor foods such as soft drinks, sweets, salty snacks and fried foods.
The children were assessed when they were 6 months, 12 to 16 months, and 3 to 4 years old. By the end of the study, only 10 percent of all the children in the study had healthy dietary habits.
However, those in the intervention group ate more fruits and vegetables and had a more varied diet. They also consumed lower amounts of high-cholesterol foods.
Children who consumed the worst diets were more likely to be overweight than those with the healthiest diets — 34 percent vs. 20 percent.
The researchers concluded that nutritional counseling for mothers during their child's first year of life can strongly influence the child's eating habits. These findings may have important implications for public health policy.
The study appears in the November issue of The Journal of Nutrition.
More information
The American Academy of Pediatrics has more about childhood nutrition.
Source: HealthDay
​