Chronic Bullying Can Show Up in Report Cards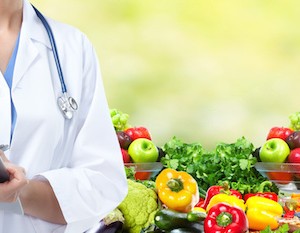 Chronic bullying can take a toll on kids' grades.
That's the suggestion of researchers said they found that young children who are bullied for years, or teens who face increased bullying in high school, lack confidence in their academic abilities, get lower grades and dislike school more than their peers.
"It's extremely disturbing how many children felt bullied at school," said lead researcher Gary Ladd, a psychology professor at Arizona State University.
"For teachers and parents, it's important to know that victimization tends to decline as kids get older, but some children never stop suffering from bullying during their school years," he added.
For the study, Ladd's team followed 383 boys and girls from kindergarten until high school. The team based its analysis on annual surveys completed by the students about their experiences, evaluations provided by the children's teachers and student scores on standardized reading and math tests.
The study began in public school districts in Illinois, but after five years the children were spread out across 24 different states.
"People moved and we had to track them down all over the country," Ladd said. "We put people in cars or on planes to see these kids."
The researchers found 24 percent of the students faced chronic bullying. And 18 percent of the students faced some bullying early in grade school, but it got worse in high school. In both of these groups, boys were more likely than girls to have been bullied.
All of these bullied kids performed worse in school and had more doubts about their abilities, according to the study published online Jan. 30 in the American Psychological Association's Journal of Educational Psychology.
For some kids, things got better. The researchers found 26 percent of the students were bullied early on but it eventually stopped. Their academics were not as affected, and their performance results were similar to the 32 percent of students who faced little or no bullying. This suggests that many children who are victims of bullying can recover, the researchers said.
"Some kids are able to escape victimization, and it looks like their school engagement and achievement does tend to recover," Ladd said. "That's a very hopeful message."
Schools should have anti-bullying programs, the researchers recommended. They also advised parents to routinely ask children if they are being bullied or excluded at school, and to take their responses seriously. The researchers also noted that some kids are much more sensitive to bullying than others.
"Frequently, kids who are being victimized or abused by other kids don't want to talk about it. I worry most about sensitive kids who are not being taken seriously and who suffer in silence," Ladd said in a news release from the American Psychological Association.
"There has been a lot of consciousness-raising and stories of children being bullied and committing suicide, and that has raised public concern," he added. "But more needs to be done to ensure that children aren't bullied, especially for kids who suffer in silence from chronic bullying throughout their school years."
More information
The U.S. Department of Education provides more information on bullying.
Source: HealthDay
​