Children, Elderly Need Protection From Soaring Temperatures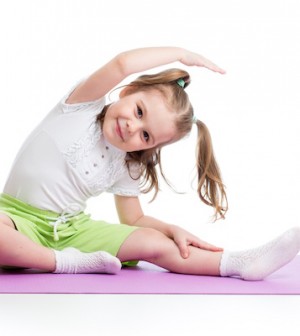 SUNDAY, July 4With summer in full swing, researchers caution that children and the elderly, in particular, need protection from extreme heat, humidity and other seasonal hazards.
Among other things, parents should never leave children alone in a car or near a pool or any other body of water, and the elderly should be checked up on twice daily for signs of heat-related illness, according to experts from the University of Medicine and Dentistry of New Jersey-School of Osteopathic Medicine, who have issued a series of hot-weather safety tips.
"It's always dangerous to leave a child in a parked car, even for a few minutes," Dr. Martin Finkel, co-director of the university's Child Abuse Research and Education Services (CARES) Institute, said in a news release from the university. "Already this year, 13 children have died in this country when left behind in a parked car. Seven of those tragedies happened on days when the outside temperature was less than 90 degrees, including one instance when it was just 73 degrees."
Even with windows that are cracked open, in hot weather car interiors can heat up nearly 20 degrees in just 10 minutes and 30 degrees in 20 minutes, Finkel noted. Exposure to such temperatures can leave children at risk for brain and organ damage.
"If you accidentally leave a child in a hot, parked car and return to find that child asleep, don't assume he or she is taking a nap," he said. "You could be seeing signs of heat exhaustion or serious heat injury. Remove the child from the car immediately and call 911 if the child is unresponsive."
In the same news release, Dr. Thomas Cavalieri, founder of the New Jersey Institute for Successful Aging and the dean of UMDNJ-SOM, stressed that seniors may be even more vulnerable to soaring temperatures.
"Forty percent of all heat-related deaths occur in people aged 65 or older," he noted. "Many older individuals have medical conditions that increase the dangers of hot weather. Their bodies are slower to adjust to temperature changes and they may have a diminished thirst reflex that keeps them from drinking adequate amounts of liquid. Some individuals may [also] have safety and financial concerns that keep them behind locked doors and windows without fans or air conditioners."
Both researchers caution that children dehydrate faster than adults, and should drink lots of water in hot weather, while the elderly need to drink plenty of non-caffeinated fluids and dress in clothing appropriate for hot weather.
If possible, the elderly should not be left alone in non-air-conditioned spaces on hot days, add researchers, who advise relatives and neighbors to offer to sit with elders near an open window or take them to an air-conditioned place until things cool down. They should also be checked twice a day for signs of heat exhaustion, including heavy perspiration, dizziness, weakness and nausea. Heat exhaustion is treated at home with rest, cool clothes applied to the skin, and the drinking of cool water every 10 to 15 minutes. If symptoms don't improve, seek medical help immediately, researchers advise.
Heat stroke — a potentially life-threatening condition — can cause the same symptoms without perspiration, including dizziness, fainting, nausea, staggering, and/or confusion. Researchers stress that if you suspect heat stroke, you should call 911 or emergency services for immediate help.
More information
For more on heat stroke, visit the U.S. National Institutes of Health.
Source: HealthDay
​