Benefits of Good Child Care Extend Into Teen Years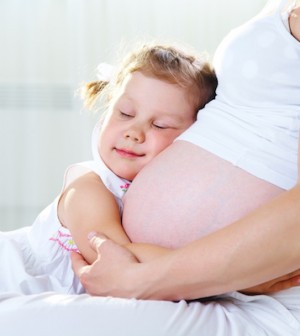 FRIDAY, May 14Choosing good child care for your little one makes a difference not only in the preschool years but also when your child reaches adolescence, new research suggests.
At age 15, kids who had been in higher-quality care scored higher on tests of cognitive and academic achievement than peers in lower-quality care, the study found. The gain was comparable to what had been observed earlier among kindergarten-bound 4-1/2-year-olds in high-quality care.
"That small gain that we saw right before kindergarten is one that children appear to be carrying with them at about that same size — a small boost, but a boost nonetheless," said study author Deborah Lowe Vandell, professor and chair of education at the University of California, Irvine.
That academic edge is seen across the socioeconomic spectrum, from the wealthiest kids to the most disadvantaged, suggesting that "there really is something there that is giving these kids a little bit of a boost in terms of school readiness," added James A. Griffin, deputy chief of the Child Development and Behavior Branch at the Eunice Kennedy Shriver National Institute of Child Health and Human Development in Rockville, Md.
The study is the first to document the long-term effects of non-relative child care in a diverse population, according to the Society for Research in Child Development, which publishes Child Development. The findings are reported in the journal's May/June issue.
For parents, the study should provide some level of comfort.
"If you can get higher-quality child care, it is a positive thing. If occasionally it isn't absolutely the best, that's not terrible," said W. Steven Barnett, co-director of the National Institute for Early Education Research at Rutgers University in New Brunswick, N.J.
However, Barnett suggests that the sample in the study, which included center-based care, care provided in a child's home by a non-relative caregiver and care provided in someone else's home, may not represent the full range of quality. He cites research showing larger initial effects for preschool education programs designed specifically to help children prepare to learn.
Bigger differences in the quality of child readiness programs, he explained, will result in bigger differences in academic outcomes.
The 1,364 youth in the study have been evaluated periodically since they were 1 month of age as part of the Study of Early Child Care and Youth Development, the most comprehensive and longest running study of child care in the United States.
To determine whether the effects of quality child care persist into adolescence and whether any new effects emerge, researchers examined quality of care, number of hours in child care and type of care.
Quality was defined in terms of caregivers' warmth, sensitivity to children's needs and cognitive stimulation of the young ones under their care.
Although the study followed kids' experiences, it was not designed to determine cause-and-effect.
The current analysis also did not assess teen outcomes based on whether or not they had been in child care. But earlier reports from the study showed that children who were in child care on a routine basis scored higher than children who had no child care, Vandell said.
In addition to better test scores, quality care also was associated with fewer behavior problems at age 15.
On the other hand, teens who had spent more hours in child care reported more risk-taking and greater impulsivity compared with those who had spent fewer hours in child care.
"I think the caveat you have to put on that is not only are the effect sizes small but, relatively speaking, the number of impulsive and risk-taking behaviors self-reported by these youths were relatively low," Griffin cautioned.
In another study in the same journal, researchers measured levels of the stress hormone cortisol in 150 mostly white, 3- and 4-year-olds from middle-class families, attending licensed, full-day home care.
Compared with their cortisol levels at home, 40 percent of the kids' cortisol levels were elevated enough in day care to indicate that they were under stress.
Cortisol increases were larger in situations where the caregivers were intrusive or controlling. Girls with larger increases acted anxious and vigilant at day care while boys were angry and aggressive.
"These findings indicate that the behavior of the care provider is associated with both how well children function at child care and how much their cortisol is elevated," study author Megan R. Gunnar, of the University of Minnesota, said in a news release.
More information
For help selecting quality child care, visit childcare.gov.
Source: HealthDay
​