Autistic Kids Often Fussier Eaters, but Nutrition OK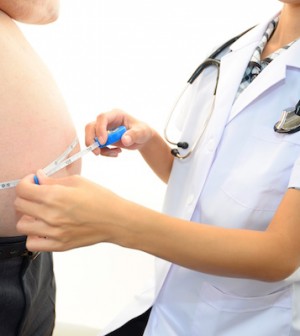 MONDAY, July 19 (HealthDay News) — As many parents of autistic children can attest, youngsters with the disorder are often slower to eat solid foods and become pickier eaters as they get older, new research shows.
However, the good news from the study is that the nutrition and growth of these kids typically doesn't seem to suffer.
Problems with eating can emerge as early as infancy in children with autism and can become more pronounced with age, the study authors found.
Researchers collected data on the eating habits of nearly 13,000 children born in southwest England in 1991-92. Children were tracked from birth, and their parents filled out questionnaires about their youngsters' eating habits.
About 80 children were later diagnosed with an autism spectrum disorder, a neurodevelopmental condition that appears in the first three years of life and is characterized by impaired social interaction and communication and restricted or repetitive behavior.
Parents of children later diagnosed with autism were more likely to report their children had feeding difficulties between 15 months and 54 months old, including being "very difficult to feed," "very choosy," or eating non-food objects, a disorder called pica.
For example, parents whose children were later diagnosed with autism reported that at 6 months of age their children had later acceptance of solid foods and took longer to eat than children without the disorder.
As kids reached 15 months, about 8 percent of parents of autistic kids reported their children were "very difficult to feed," compared to about 3 percent of kids without autism.
And for kids between the ages of 4 and 5, about 26 percent of parents said their autistic children were very difficult to feed, compared to 10 percent of youngsters without the disorder.
Autistic kids were also pickier eaters. At 15 months old, 9.5 percent of parents of kids later diagnosed with autism considered their children "very choosy," compared to 5.4 percent of parents of kids without autism.
Between 4 and 5 years old, 37.5 percent of parents of autistic kids said their child was "very choosy," compared to about 14 percent of the parents of other kids.
Yet despite the challenges parents may face in getting their autistic children to eat a balanced diet, researchers found no differences in the height, weight or body mass index (BMI) of kids with autism compared to their non-autistic peers at age 7.
Autistic children ate fewer vegetables, salads and fresh fruit than other children, but they also consumed fewer sweets and soda, the study team found.
And an analysis of reported food intake showed autistic children and non-autistic children consumed similar amounts of calories, fats, proteins and carbohydrates.
Aside from small differences in levels of vitamins C and D, autistic and non-autistic children were getting similar amounts of important nutrients. Autistic children's levels of hemoglobin, or iron, in the blood were slightly lower, but not enough to be statistically significant.
Taken together, parents of children with an autism spectrum disorder should breathe easier about their child's eating habits, said study co-author Pauline Emmett, a nutritionist at University of Bristol in England.
"Although children with autism spectrum disorders are more difficult to feed and they eat less variety of foods, this is not affecting the nutrients of their diet, their height, weight or BMI," Emmett said. "There doesn't seem to be any major cause for concern."
The study is published in the July 19 online issue of Pediatrics.
Experts who treat children with autism often hear stories of parents having trouble around mealtime, said Geraldine Dawson, chief science officer for Autism Speaks. The problem is so prevalent most autism centers have a nutritional expert who evaluates kids' eating habits.
One challenge is that many autistic children have a strong need for consistent routine or "sameness," Dawson said, which can cause anxiety when asked to try new foods. Children with autism can also have sensory sensitivities, causing aversions to certain textures or tastes.
Some autistic children have motor delays that can cause problems eating or swallowing.
And although the underlying causes are poorly understood, autism is also associated with gastrointestinal problems, such as constipation and diarrhea, leading some kids to avoid eating.
In the study, some 8 percent of parents reported that their children were on a special "allergy" diet, compared to about 2 percent of other kids. Though there was no other information collected about what the allergy might be, many parents put their children on diets free of gluten (wheat) and casein (dairy). There is little evidence it helps ease symptoms, according to recent studies.
One strength of the findings, Dawson said, is that parents were queried about their children's diets prior to an autism diagnosis, reducing the chances of bias in describing their child's behavior. The median age of diagnosis was just under 4 years.
"The eating difficulties appear to start very early and seem to be pretty inherent in the syndrome for many kids," Dawson said.
Dawson agreed with the researchers' suggestion that children who have persistent feeding difficulties may need to be screened for autism.
More information
The U.S. National Institute of Neurological Disorders and Stroke has more on autism.
Source: HealthDay
​