Antidepressants in Pregnancy May Delay Developmental Milestones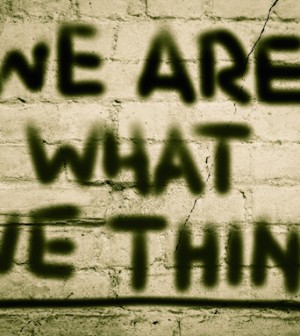 TUESDAY, Feb. 23Babies of women who take antidepressants during the latter part of pregnancy are slower in reaching some developmental milestones, new research shows.
Using data on more than 81,000 babies born in Denmark, researchers found that children whose mothers took antidepressants during the second or third trimester sat without support later and walked later than children of depressed mothers who did not take medication. This was especially true for boys.
Despite the delays, the children's progress was still well within the bounds of normal development, the researchers noted. Children whose mothers took antidepressants sat about 16 days later and walked nearly a month later than the children of mothers who didn't take the drugs.
According to the paper, researchers said they did not know if the changes were permanent or only temporary.
By 19 months, they found no differences in motor skills between kids exposed and not exposed to antidepressants.
But the 19-month-old children whose mothers had taken antidepressants were less able to occupy themselves for more than 15 minutes than toddlers whose mothers hadn't taken antidepressants.
No other delays in any of the other 14 developmental milestones mothers were asked about, including language development, social development or other motor skills such as head control or rolling from back to belly, were noted among exposed children.
The study is published in the March issue of Pediatrics.
Despite some concerns, Dr. Diane Ashton, deputy medical director of the March of Dimes and an ob-gyn, urged women not to make any hasty decisions about discontinuing the drugs and to consult with their doctors first.
"For the most part, we feel it's important for women to be adequately treated for depression during pregnancy," Ashton said. "Depending on the severity of the symptoms, you may not have a choice. If the mother is depressed or suicidal to the point of hurting herself, she needs treatment."
About 904 women in the study were depressed; of those, 415 women took antidepressants. Most took serotonin reuptake inhibitors (SSRIs), such as fluoxetine (Prozac), sertraline (Zoloft and Lustral), citalopram (Celexa) and paroxetine (Paxil). Some took an older class of drugs, tricyclic antidepressants or other types of antidepressants, including venlafaxine (Effexor). Some took more than one.
While the study isn't the first to show that antidepressants may impact fetal development, it is among the first to look at the child's development after birth, Ashton said.
A 2009 study in the British Medical Journal, also by the Danish researchers, found women who take certain antidepressants during the first three months of pregnancy were at a slightly increased risk of giving birth to babies with septal heart defects, or malformations in the wall separating the right side of the heart from the left. The risks were seen in sertraline and in citalopram.
Other research, however, about the risks of congenital abnormalities has been inconclusive.
So what should women do?
Discontinuing antidepressants is an option, but it has risks, especially if the mother's depression is severe, said David Blackburn, a clinical psychologist and assistant professor of psychiatry and behavioral science at Scott & White Memorial Hospital in Temple, Texas.
Untreated depression may lead women to miss prenatal appointments, eat poorly — either too much or too little — and sleep poorly. Some people who are depressed also become socially isolated, or self-medicate with drugs or alcohol. Depression is also a risk for suicide or other self-destructive behaviors.
"Whether women continue with antidepressants has to be decided on an individual basis," Blackburn said. "You have to weigh the risk of the depression with the slight risks of taking the antidepressants."
In the United States, about one in five women have symptoms of depression while pregnant, according to the March of Dimes.
The U.S. Food and Drug Administration and the American College of Obstetricians and Gynecologists (ACOG) have issued warnings about an increased risk of heart defects associated with the use of the Paxil during pregnancy.
Blackburn urged women who don't want to take medications during pregnancy not to try to go it alone and instead consider psychological counseling or support groups.
More information
The March of Dimes has more on depression and pregnancy.
Source: HealthDay
​