ADHD Drug Delays Puberty in Male Monkeys, Study Finds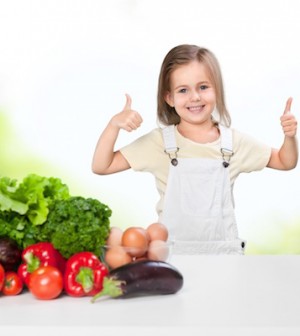 MONDAY, Sept. 19The widely used attention-deficit/hyperactivity disorder (ADHD) medication methylphenidate — best known as Ritalin — appears to be tied to delayed puberty in male monkeys.
But, researchers cautioned that the finding needs to be replicated before parents should concern themselves about similar effects in boys.
Male primates given methylphenidate over a 40-month span experienced "impaired testicular descent" and smaller-sized testicles, as well as lower testosterone levels, all of which resolved over the course of the study.
"To our knowledge, it's the first observation in primates to suggest an alteration in testicular function," said study author Dr. Donald Mattison, a medical officer at the National Institute of Child Health and Human Development, part of the U.S. National Institutes of Health.
"We believe they're interesting observations, but substantially more work needs to be done . . . to make sure they're repeatable," Mattison said. "It's really too early to say there are clinical implications."
The study is published in this week's online issue of the Proceedings of the National Academy of Sciences.
The most commonly diagnosed behavioral disorder in childhood, ADHD affects between 3 percent and 5 percent of school-age kids, mostly boys. Ritalin and other forms of methylphenidate have long been the most widely used drugs to treat ADHD, which involves issues of inattentiveness, overactivity and impulsivity. Other brand name versions of methylphenidate include Concerta, Metadate and Methylin.
According to Mattison, the young rhesus monkeys in the study were given either a low dose or high dose of methylphenidate, with the low dose designed to match typical blood levels of the drug observed in human ADHD patients. The high dose was intended to produce blood levels five to 10 times higher than used in people, he said.
"Testicular descent," part of the male maturation process, was postponed "significantly" in monkeys given the high (but not lower) dose of methylphenidate, the study found, while lowered testicular volume and blood testosterone levels were noted in monkeys given either the low- or high-dose regimens.
The effects on testicular function were a complete surprise, Mattison noted, since the study was designed to evaluate other types of potential toxicity from methylphenidate, including possible DNA damage.
"I think the results are more to keep in mind, and we haven't made any recommendations for clinical practice," he said. "But we encourage clinicians and scientists to think about puberty as a potential endpoint that might be affected. So we're pretty cautious at this point."
Dr. Spyros Mezitis, an endocrinologist at Lenox Hill Hospital in New York, said hormonal systems are very similar in primates and humans, but he has not observed any testosterone-related symptoms in patients taking methylphenidate.
"This is a standalone study . . . so we need more studies to understand what's happening here," Mezitis said. "In the endocrine community, when it comes to the use of Ritalin, we're not really considering testosterone levels, but maybe we should now."
A spokesperson for Novartis Pharmaceuticals Corp., which manufactures Ritalin, said it was important to note that the study was conducted in monkeys and showed the impact of methylphenidate on puberty was not permanent.
"We have specifically examined our post-marketing data for reports of delayed sexual maturation," spokesman Michael Billings said. "From the data available, no association between the use of our methylphenidate products and delays in sexual maturation has been been established."
More information
There's more on ADHD at the U.S. National Library of Medicine.
Source: HealthDay
​