Vitamin D Won't Save You From Common Cold, Latest Study Says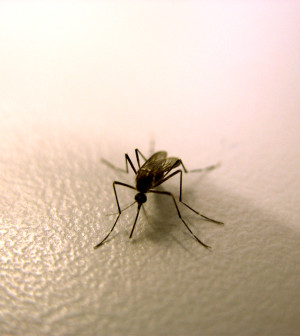 TUESDAY, Oct. 2The latest research on vitamin D supplementation has found that it won't help ward off the common cold in otherwise healthy adults who have normal vitamin D levels.
"In the healthy adult population, vitamin D will not prevent or reduce the severity of common colds," said the study's lead author, Dr. David Murdoch, a professor and head of pathology at the University of Otago in Christchurch, New Zealand.
"At present, no supplement has been shown to prevent colds," he added. "We need evidence from rigorous studies — like ours — before making claims about any nutritional supplement's potential to prevent colds."
Results of the study are published in the Oct. 3 issue of the Journal of the American Medical Association.
Vitamin D helps keep the immune system functioning well, and several observational studies have suggested that people with higher levels of the vitamin have fewer colds. Colds are also known as upper respiratory infections.
To test this association, Murdoch and his colleagues recruited more than 300 healthy adults from Christchurch. All had normal vitamin D levels at the start of the study.
Half the group was randomly assigned to receive oral vitamin D, while the other half received a placebo tablet. The vitamin D group was given a once-monthly pill that contained 200,000 international units (IU) for the first two months, and then 100,000 IU for the rest of the 18-month study. That works out to slightly more than 6,600 IU daily for the first two months and just over 3,300 IU daily for the remainder of the study.
There was no statistically significant difference between the groups in the number of colds. Those taking vitamin D averaged 3.7 colds per person during the study, while the placebo group had an average of 3.8 colds per person.
There also were no differences in the number of days of work missed due to upper respiratory infections. Participants in each group missed an average of about three-quarters of a single day of work during the study due to a cold, and colds lasted about 12 days in each group, according to the study.
"Both groups had a similar number of colds, thus we can conclude that vitamin D had no effect in preventing colds in this group," Murdoch said. "This is the first study to show this so conclusively, as previous studies all had major limitations — usually because they studied too few people or for only a short time."
Murdoch said there is no evidence right now to suggest that people with a vitamin D deficiency would see a benefit in terms of fewer colds from high levels of vitamin D supplementation, but added that a trial like his would need to be done to be able to say conclusively that this group wouldn't benefit.
Dr. Jeffrey Linder, author of an accompanying editorial in the same journal issue, and an associate professor of medicine at Brigham and Women's Hospital and Harvard Medical School in Boston, said: "For people with adequate vitamin D levels, this trial shows pretty conclusively that vitamin D doesn't reduce the frequency of colds."
Linder said he's "pessimistic that we'll ever cure or be able to prevent the common cold."
"I'd be hard pressed to imagine that there's something you can take that would prevent the common cold, and I have not seen any well-designed randomized trials for any of the over-the-counter cold preventers," he said.
The best advice, Linder said, is what you probably already know. Stay away from people who are sneezing a lot, and if you're the one sneezing, try to stay away from others and sneeze into a tissue or your sleeve to help avoid the spread of germs. Wash your hands frequently.
And take steps to be in good health: Eat a healthy, well-balanced diet; exercise regularly; don't smoke and get plenty of rest, he advised.
He added, however, that even with taking precautions, most people will get between three and four colds a year, and those colds will last around 12 days each.
More information
Learn more about preventing colds from the U.S. National Institute of Allergy and Infectious Diseases.
Source: HealthDay
​