Texas Girl Recovers From Rabies Without Intensive Care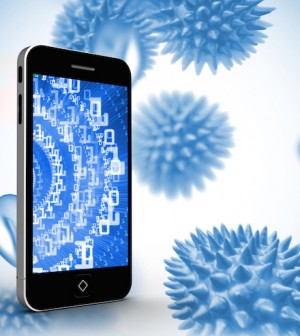 THURSDAY, Feb. 25The seemingly miraculous recovery from rabies of a 17-year-old Texas girl — diagnosed months after a suspected bat bite — is leaving doctors scratching their heads and wondering if such cases might be less rare than is believed.
The case "suggests the rare possibility that abortive rabies can occur in humans and might go unrecognized," write a team of researchers reporting in this week's issue of Morbidity and Mortality Weekly Report, a publication of the U.S. Centers for Disease and Control and Prevention.
As noted in the report, rabies — typically transferred to humans via the bites of infected animals such as dogs, raccoons or bats — is largely fatal if left untreated, and only six such patients have been known to survive worldwide.
In late February of 2009, the girl in question was brought to a Texas hospital, disoriented and in serious pain. She received treatment and within three days her symptoms cleared up and she was sent home. On March 6, however, she was admitted to another hospital with severe headache, rash and weakness in the limbs. This time, she received a diagnosis of encephalitis — swelling of the brain. She received a barrage of drugs including the antiviral acyclovir (Zovirax) and the antibacterial drug isoniazid (Nydrazid).
However, by March 10 the girl became sicker, weaker and "combative," wrote the team led by Dr. Galit Holzmann-Pazgal, an assistant professor of pediatrics at the University of Texas School of Medicine, in Houston. At this time, the girl mentioned that she had been brushed by flying bats in a cave during a hiking trip more than two months earlier, although she did not recall being bitten.
Tests performed the next day showed antibodies to the rabies virus and on March 14 the girl received one dose of rabies vaccine. She did not get the full round of doses because it was feared it would spur a dangerous immune response.
During all of this, the patient did not require intensive care. In fact, her symptoms resolved so well that she was discharged on March 22. She subsequently returned (on an outpatient basis) complaining of headache on March 29 and then again on April 3. But the headaches went away and she has not since needed hospital care.
This case of "abortive" human rabies appears to be a first, the researchers said. They noted that her illness seemed to follow the typical rabies pattern: An acute encephalopathy about two months after bat exposure is about right for the virus' known incubation period. The girl's symptoms also seemed compatible with rabies, as well, and no other diagnosis appears plausible.
And yet, unlike typical human rabies, in this case "the clinical manifestation was relatively mild," suggesting "more limited" viral spread and "less apparent stimulation of the immune system," according to an editorial comment in the journal. Along with the researchers, the editorial speculates that, in rare cases, humans might develop a mild form of rabies infection from which recovery without intensive care might be possible.
More information
Learn the warning signs of rabies at the U.S. Centers for Disease Control and Prevention.
Source: HealthDay
​