Flu Vaccine for Upcoming Season Approved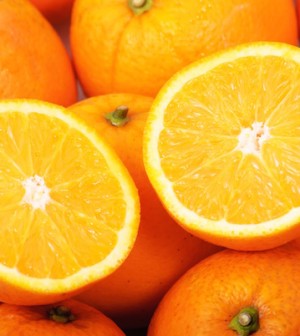 FRIDAY, July 30The annual flu vaccine for the 2010-2011 influenza season has been approved by the U.S. Food and Drug Administration, the agency said Friday.
The yearly vaccine protects against the three strains predicted to be most prevalent in the United States. This year's shot includes protection against the H1N1 ("swine") flu that emerged in 2009. The specific strains are:
A/California/7/09 (H1N1)-like virus (pandemic (H1N1) 2009 influenza virus)
A/Perth /16/2009 (H3N2)-like virus
B/Brisbane/60/2008-like virus
Brand names and manufacturers for the vaccine are: Afluria, CSL Limited; Agriflu, Novartis Vaccines and Diagnostics; Fluarix, GlaxoSmithKline Biologicals; FluLaval, ID Biomedical Corporation; FluMist, MedImmune Vaccines Inc.; Fluvirin, Novartis Vaccines and Diagnostics Limited; and Fluzone and Fluzone High-Dose, Sanofi Pasteur Inc.
"The best way to protect yourself and your family against influenza is to get vaccinated every year," said Karen Midthun, M.D., acting director of FDA's Center for Biologics Evaluation and Research. "The availability of a new seasonal influenza vaccine each year is an important tool in the prevention of influenza related illnesses and death."
More information
The FDA has more about this approval.
Source: HealthDay
​