Deadly Hybrid Flu Possible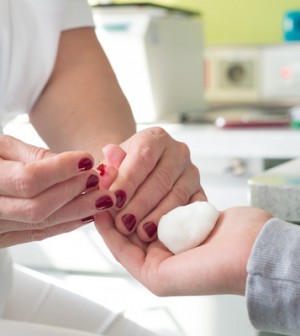 MONDAY, Feb. 22Research in mice suggests the avian flu virus and the ordinary seasonal flu virus could combine to create a new deadly kind of flu, researchers say.
A single bit of genetic material from the seasonal virus converted the avian flu — officially known as H5N1 — into a very dangerous form, the scientists report in a study published in the Feb. 22-26 online edition of the Proceedings of the National Academy of Sciences.
"Some hybrids between H5N1 virus and seasonal influenza viruses were more pathogenic than the original H5N1 viruses. That is worrisome," study senior author Yoshihiro Kawaoka, a virologist at the University of Wisconsin-Madison, said in a news release.
Avian flu, also known as bird flu, has killed 262 people, according to the World Health Organization, but it hasn't become very infectious between people.
The researchers warn that swine flu — H1N1 — could also play a role in viral combinations.
"With the new pandemic H1N1 virus, people sort of forgot about H5N1 avian influenza. But the reality is that H5N1 avian virus is still out there," Kawaoka said. "Our data suggests that it is possible there may be reassortment between H5N1 and pandemic H1N1 that can create a more pathogenic H5N1 virus."
More information
The U.S. National Library of Medicine has more on avian flu.
Source: HealthDay
​