Cold, Flu Season Poses Risks for Kids With Asthma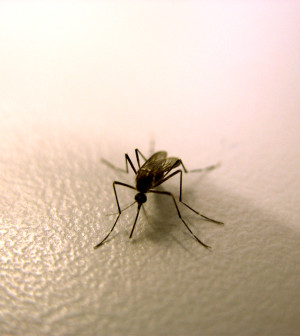 SATURDAY, Oct. 8Symptoms of asthma can be worsened by a cold or the flu, creating a potentially dangerous situation for children, according to experts at Nationwide Children's Hospital in Columbus, Ohio.
In fact, 30 percent of kids who are admitted to the hospital with the flu have asthma, putting them at risk for also developing pneumonia, Dr. Beth Allen, a physician of pulmonary medicine, said in a hospital news release.
"All it takes is one trigger — a common cold, a change in the weather, allergens that kids are exposed to, cigarette smoke — any of those things might trigger already irritated airways to become even more agitated," said Allen, who is also a faculty member at Ohio State University College of Medicine.
"Actually, colds are the number one thing that land kids with asthma in the hospital. They'll come down with a cold, start having a cough on day two, and by day three, they're pretty sick and can experience a severe asthma flare-up," she said.
There's a surge in the number of children who visit the emergency room during cold and flu season at Nationwide Children's Hospital, experts there pointed out.
"We suspect that this spike is due to a variety of factors," explained Allen. "During the summer, asthma tends to be less severe, and some families may not always regularly use controller therapies for their children. But with allergens that come into play during the fall, the weather changing, and kids catching more colds as they're back in the classroom, it all combines for a perfect storm of asthma flare-ups."
To reduce the number of asthmatic kids who end up in the emergency room, there are several steps parents can take to protect their children from severe flare-ups, including:
Children should get a flu shot to give their immune system a head start against any viruses.
Kids should get a check up in the fall to assess their condition ahead of flu season.
Children who are prescribed a daily asthma controller should be monitored to make sure they are taking their medication — even when they are feeling well.
Parents should work with their child's doctor to develop a written asthma action plan to help prepare for different situations that could affect kids' health.
"Parents should be able to recognize the symptoms, know which medicines to use if they develop, and know when to call the doctor if that medicine is failing," added Allen. "Ideally, they should walk away from a doctor's visit with this all written down in what we call an asthma action plan."
More information
The U.S. National Institutes of Health provides more information on asthma in children.
Source: HealthDay
​