57 Million Americans Sickened by H1N1 Flu: CDC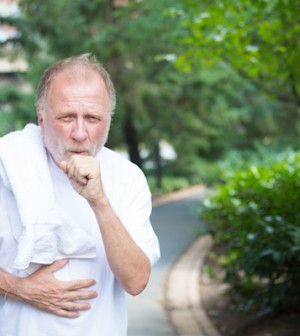 FRIDAY, Feb. 12With the H1N1 swine flu pandemic apparently winding down, federal health officials said Friday that about 57 million Americans have suffered through the illness since last April, and the total could range as high as 84 million.
In addition, the U.S. Centers for Disease Control and Prevention (CDC) estimates that as many as 378,000 people were hospitalized due to H1N1 flu and up to 17,160 Americans may have died from the virus.
The death toll so far remains less than half that seen in flu seasons before the advent of the new H1N1 strain. According to the CDC, in prior years some 36,000 Americans died from influenza during a typical season. Hospitalizations were much higher with H1N1, however; in prior seasons, a little more than 200,000 people are typically hospitalized, the agency said.
The data "provide the first assessment of the number of cases, hospitalizations and deaths from H1N1 for the period of April 2009 through Jan. 16, 2010," noted Dr. Pascal James Imperato, dean and distinguished service professor at the School of Public Health at State University of New York Downstate Medical Center in New York City.
"An extremely important finding is that, using mid-level range data, the majority of hospitalizations (150,000) and deaths (8,980) occurred among those 18 to 64 years of age and not among those younger than 18 years of age. In the latter group there were 82,000 hospitalizations and 1,230 deaths," he said.
Again, those statistics vary from prior years. According to the CDC, most deaths associated with the more typical seasonal flu occur among those 65 and older.
But it's very hard to compare seasonal and H1N1 pandemic flu, said CDC spokesman Richard Quartarone.
"Probably the biggest difference in what we see with H1N1 is it's being spread and causing disease in people under 65," he said. "This strain spreads very quickly among people under 18. There is a lot of disease, a lot of severe illness and death among people between 18 and 64, many of whom have some sort of chronic health condition."
With seasonal flu 90 percent of the deaths are among people over 65, Quartarone said. "While it is the opposite with the H1N1 strain," he said.
The probable explanation for most H1N1-linked hospitalizations and deaths among the 18- to 64-year age group is that the majority of these people likely had underlying medical conditions, such as asthma, cardiac problems and diabetes, Imperato said. These conditions would place them at a higher risk for being hospitalized and of dying if they became infected, he said.
Imperato also noted that "more older people died than children in this epidemic. Yet, older people were not initially included in the priority groups for immunization."
According to the CDC, flu activity has now subsided across the country but most of the flu still circulating is the H1N1 strain. Although flu activity has dropped precipitously, cases of both H1N1 and seasonal flu can still rise and fall, which is what the agency expects to see over the next several months.
The latest data from the CDC finds no states reporting widespread influenza activity and only six reporting regional activity.
"H1N1 flu activity seems to have leveled off, but the virus does continue to circulate causing illness, hospitalizations and deaths," Dr. Anne Schuchat, director of the CDC's National Center for Immunization and Respiratory Diseases, said during a teleconference last week.
And Schuchat warned against any false sense of security. "We are remaining vigilant here and we do not think people should become complacent," she said. "None of us know whether we are going to have bursts of disease or clusters or just ongoing transmission as we have been seeing the past few weeks," she said.
The CDC estimates for H1N1 flu between April 2009 and Jan. 16, 2010 include:
About 19 million cases and 82,000 hospitalizations and 1,230 deaths among those younger than 18.
About 33 million cases, 150,000 hospitalizations and 8,980 deaths for those 18 to 64.
About 5 million cases, 25,000 hospitalizations and 1,480 deaths for those 65 and older.
The total estimated range of cases is between 41 million and 84 million (mid-range 57 million).
The total estimated range of hospitalizations is from 183,000 to 378,000.
The total estimated range of deaths is from 8,330 to 17,160.
More information
For more information on H1N1 flu, visit Flu.gov.
Source: HealthDay
​