U.S. Seeks to Prevent 1 Million Heart Attacks, Strokes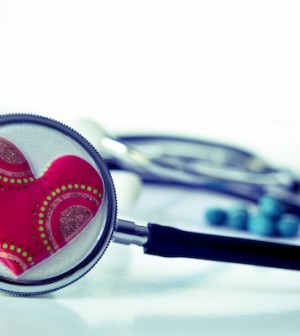 TUESDAY, Sept. 13Preventing 1 million heart attacks and strokes over the next five years is the goal of U.S. health officials, who launched a new program Tuesday called Million Hearts.
The aim is to raise awareness of the risk factors for heart disease, which causes one of every three deaths in the country; to improve access to good care; and to encourage healthy eating and behaviors.
"With 2 million heart attacks and strokes a year and 800,000 deaths, just about all of us have been touched by someone who has had heart disease, a heart attack or stroke," Kathleen Sebelius, secretary of the U.S. Department of Health and Human Services, said during a presentation Tuesday morning.
"Heart disease takes the lives of far too many people in this country," she added. This is particularly tragic because most heart attacks and strokes can be prevented with simple, low-cost care, she said. Yet many people are not getting this basic care, Sebelius added.
Besides the health toll of heart disease, the economic burden is considerable as well. "Cardiovascular disease costs our nation $444 billion each and every year in medical costs and lost productivity — that's $1.2 billion a day," she said.
Sebelius said the Million Hearts program will be both easy and hard to achieve. "Easy, because we know the key steps we can take to improve our nation's heart health. The goal is hard, because focusing on prevention means focusing on things that don't happen. When prevention succeeds it's invisible," she said.
From the government side, program leaders are Dr. Thomas Frieden, director of the U.S. Centers for Disease Control and Prevention, and Dr. Donald Berwick, administrator for the Centers for Medicare & Medicaid Services, and Dr. Janet Wright, senior vice president for science and quality at the American College of Cardiology.
The American Heart Association, the American Medical Association, the YMCA and Walgreens are among the public-sector participants.
"Cardiovascular disease is a big problem and Million Hearts is a big solution," Frieden said during the presentation. "It's the right solution for our time. It won't require a lot of new spending. It focuses our efforts so we can get the most possible health value from our precious resources and harness the power of doctors and other health care providers and private sector partners."
The program aims to get Americans to take aspirin if they are at risk of heart disease, to control their blood pressure, manage cholesterol levels and stop smoking. Experts will encourage people to make healthy food choices, such as reducing dietary trans fats and salt.
Frieden said that only half of those who should take an aspirin a day do so, and less than half of Americans with high blood pressure have it under control. In addition, only one out of three Americans with high cholesterol receives treatment and less than a quarter of smokers get help from their doctor to quit, he said.
Also, 80 percent of Americans consume too much salt, he said.
"We will help doctors and health care organizations and patients focus on the most important measures to protect them from heart attack and stroke," Frieden added.
"If we reach our goals, 10 million more Americans with high blood pressure will have it under control; 20 million more Americans with high cholesterol will have effective treatment; 4 million fewer Americans will smoke; consumption of artificial trans fat will be cut by half and of sodium 20 percent," he said. "I am confident we can save a million hearts."
More information
For more information on heart attack and stroke, visit the American Heart/Stroke Association.
Source: HealthDay
​