Handheld Metal Detectors Don't Seem to Affect Pacemakers: Study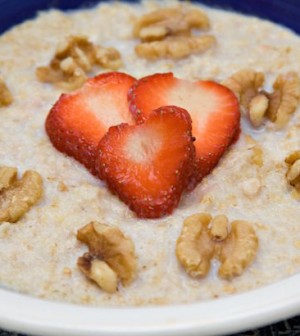 MONDAY, Oct. 31 Heart patients with pacemakers or implanted defibrillators will find comfort from a German study that suggests that the handheld metal detectors used at airports won't cause the medical devices to malfunction.
Anecdotal reports had suggested that the electromagnetic field generated by the security scanners interfered with the devices, but this study found that "probably" is not the case.
"While these new findings are reassuring for patients with implanted devices that the risk of device interference is low, further studies are needed," said Dr. Gregg Fonarow, professor of cardiology, University of California, Los Angeles, who is familiar with the study findings.
"Worldwide, there are millions of individuals who have implanted pacemakers and implantable cardioverter defibrillators," Fonarow said.
The report was published in the Nov. 1 issue of the Annals of Internal Medicine.
For the study, a team led by Dr. Clemens Jilek, on the medical faculty at Technische University Munich, exposed almost 400 patients with pacemakers or implantable defibrillators to two of the most commonly used handheld metal detectors for 30 seconds, longer than the usual screening time.
The researchers tested the volunteers and found no disturbances in the way the medical devices functioned. No changes were seen in the devices' ability to detect abnormal heart rhythms or to maintain heart rhythm, and there was no need to reprogram any of the devices.
"In summary, handheld metal detectors did not affect the function of pacemakers and ICDs in our patient cohort. Our results suggest that using handheld metal detectors for security screening in patients with pacemakers and ICDs is probably safe, but these findings require confirmation," the researchers concluded.
Because of past concerns, the U.S. Transportation
Security Administration advises travelers with cardiac rhythm
devices to request a pat-down inspection at the airport rather than standard detector screening. However, the authors said dated airport technology and older devices contributed to those concerns.
"There have been infrequent reports to the U.S. Food and Drug Administration where routine device function has been impacted by metal detectors," Fonarow said.
The authors conceded that their study had limitations. They only looked at two types of cardiac rhythm devices in a small group of participants, and the screening was conducted in hospitals, not in actual airports, they pointed out.
More information
For more information on pacemakers, visit the U.S. National Heart, Lung, and Blood Institute.
Source: HealthDay
​