FDA Approves Blood Thinner Brilinta for Heart Patients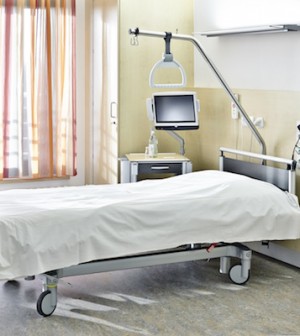 WEDNESDAY, July 20In a long-awaited move, the U.S. Food and Drug Administration late Wednesday approved the blood thinner Brilinta (ticagrelor) for use in patients with acute coronary syndromes, to help lower their odds for heart attack and death.
Acute coronary syndromes include common conditions such as unstable angina or heart attack linked to lowered blood flow to the heart, the FDA noted in a statement. Brilinta, developed by pharmaceutical giant AstraZeneca, works to prevent new blood clots from forming.
The agency's move comes after a number of studies found that Brilinta performed well against the standard blood thinner now in use, Plavix (clopidogrel).
"In clinical trials, Brilinta was more effective than Plavix in preventing heart attacks and death, but that advantage was seen with aspirin maintenance doses of 75 to 100 milligrams once daily," Dr. Norman Stockbridge, director of the Division of Cardiovascular and Renal Products in the FDA's Center for Drug Evaluation and Research, said in an agency news release.
In approving Brilinta, the FDA is mandating a "boxed warning" on the drug's labeling, advising that taking the drug along with daily aspirin doses above 100 milligrams could decrease its effectiveness. The FDA is also mandating that AstraZeneca "conduct educational outreach to physicians to alert them about the risk of using higher doses of aspirin."
The boxed warning will also note that, as can happen with blood thinners generally, Brilinta may raise the odds for bleeding. According to the FDA, the most common side effects seen with Brilinta were bleeding and/or shortness of breath.
Late last month, a study presented at an American Heart Association press conference found that heart patients who took Brilinta with low-dose aspirin (less than 300 milligrams) had fewer cardiovascular complications than those taking Plavix plus low-dose aspirin. But, as the FDA noted in its approval, that benefit vanished when higher doses of aspirin were used.
Speaking at the time, Dr. Jeffrey S. Berger, assistant professor of medicine and director of cardiovascular thrombosis at NYU Langone Medical Center in New York City, said that "the study highlights that if one chooses to use ticagrelor in subjects with acute coronary syndromes, it would be logical to use aspirin 81 milligrams per day (and not 325 mg daily)."
He added that, "there is little reason to ever use aspirin 325 mg except in the acute setting of a heart attack or stroke. A higher aspirin dose (325 mg versus 81 mg) increases the risk of bleeding without increasing the efficacy of the drug."
More information
Find out more about preventing heart attack at the U.S. National Heart, Lung, and Blood Institute.
Source: HealthDay
​