A Heart Disease Veteran at Just Age 12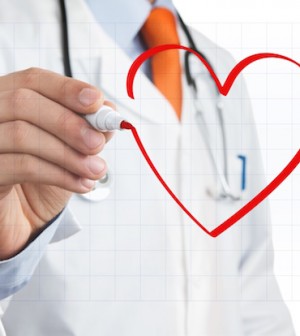 FRIDAY, May 4Even youngsters who seem to be in perfect health can be at risk for heart disease. Just ask Heather Link.
When she was 12, Heather was the picture of health as a competitive swimmer. But, several weeks after a dental checkup, she was suddenly engaged in the fight of her life.
She had a condition known as infective endocarditis, which develops when bacteria enter the bloodstream and infect the lining of the heart, a blood vessel or the heart's valves. In Heather's case, a small cut that had occurred during her dental checkup gave the bacteria a way in.
At first, she had no idea she was even sick. But, after some time, she started to feel as if she might have the flu. She had a fever, felt achy and had chills. Her fever spiked to 104 degrees Fahrenheit at one point. Her mother repeatedly took her to the doctor, but it seemed as if Heather just had a viral infection, such as the flu.
But when her condition worsened, Heather's mother took her to an emergency room in Buffalo, N.Y. There, she recalled, a spinal tap revealed the bacteria that were infecting her heart. The infection had seriously damaged her heart's aortic and mitral valves, and she needed immediate open heart surgery to repair the damage.
Though just a kid then, Link recalled not being scared before the surgery. "I was so weak and so sick at that point, that I don't really remember much of what was going on," she said.
Several weeks later, she started to have symptoms of heart failure, such as severe shortness of breath, and she had another surgery to fix the repairs that had come undone. But her symptoms continued.
"I couldn't keep any food in," she recalled. "I was losing weight. All I could do was lie on the couch and watch TV," she said, noting the sharp contrast to how she had been living before the surgeries.
Ultimately, she had a third surgery, this time at Brigham and Women's Hospital in Boston, and felt better for a while. She went home and started seventh grade, but by December she was having chest pains.
Not taking any chances, her parents took her back to Boston, and she went into cardiac arrest when she got to Brigham and Women's Hospital. By now, her heart had been under so much stress that her doctors decided to put her on a ventricular assist device. For about a week, the device took over the work of her heart and lungs, allowing them to rest. Then there was one last surgery, to remove it.
"The ventricular assist device allowed my own heart to recover and saved me from needing a heart transplant, which would have changed my life dramatically," Link said.
Instead, she was back in the pool about nine months after the device was removed. And doctors told her that she probably owed her life to swimming.
"They told me that competitive swimming saved my life because I was in such good shape and had a strong heart," Link said. "If I were just a normal kid, they said I probably wouldn't have made it."
However, Link said, her heart never completely recovered. It works at about 70 or 75 percent of what it once did, she said, but she's had no more surgeries and is as active as she wants to be. She's 26 now and teaches first grade.
She also works to raise awareness of ventricular assist devices through Abiomed, the company that manufactured her device. She wants people to know that there are viable options to heart transplants.
And for others who might find themselves in a similar situation, Link stressed the importance of being aware of all options and not being afraid to ask questions.
"If my mom hadn't pushed so hard for me to see the doctors in Boston, I wouldn't be here," she noted. "As much as I hate what happened to me at the time, people have learned from it, and in our area, things have changed now that the doctors are more aware that this can happen."
More information
A companion article explains more about heart disease and children.
Source: HealthDay
​