Women's Kidneys May Be at Higher Risk After Heart Test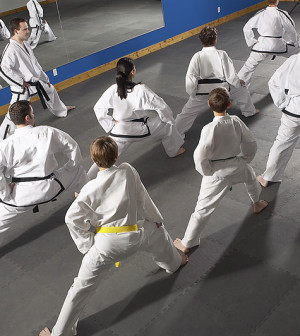 THURSDAY, April 28Women are much more likely than men to sustain kidney damage after undergoing a common heart imaging test called coronary angiography, a new study has found.
During the procedure, an iodine contrast dye is used to enhance images of the heart's blood vessels and chambers. But the dye may cause the kidney's blood vessels to narrow, damaging the organ, explained Dr. Javier Neyra, an internal medicine resident at Henry Ford Hospital in Detroit and the study's principal investigator.
The side effect, known as radiocontrast-induced nephropathy, can cause kidney dysfunction within 24 to 72 hours after the dye has been injected. In the United States, it is the third-leading cause of hospital-acquired kidney damage, after surgery and high blood pressure, according to the study.
"Because men and women patients receive the same amount of dye during a coronary angiogram, it's possible the amount is just too much for a woman's body to handle given her smaller size," Neyra said in a hospital news release. "Perhaps a woman's height and weight ought to be factored into the dosage."
For their study, the researchers followed 1,211 people who had a coronary angiogram between January 2008 and December 2009. They found that women were 60 percent more likely than men to develop radiocontrast-induced nephropathy — 20 percent versus 13.6 percent.
The findings were to be presented Wednesday at a National Kidney Foundation meeting in Las Vegas. Experts note that research presented at meetings should be considered preliminary because it is not subjected to the rigorous scrutiny given to research published in medical journals.
More information
The U.S. National Heart, Lung and Blood Institute has more about coronary angiography.
Source: HealthDay
​