Wii-Gaming Could Aid Stroke Rehab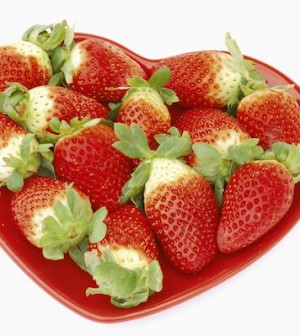 THURSDAY, Feb. 25Recovering stroke patients whose physical therapy regimen is built around Wii video games appear to improve better than patients treated with standard therapies, a new Canadian study reveals.
The finding suggests that the enormously popular virtual reality programs could move beyond fun and games into the serious business of physical rehabilitation.
"This is new technology that may potentially help patients with a stroke," said study lead author Dr. Gustavo Saposnik, director of the Stroke Outcomes Research Unit at St. Michael's Hospital at the University of Toronto, Canada. "We ran a pilot study to see whether this is doable, safe, and more effective than routine therapy," he said. "And we found it was."
The findings are scheduled for presentation Thursday at the international conference of the American Stroke Association in San Antonio, Texas.
The Wii gaming system — produced by Nintendo, which did not fund the study — allows players to physically interact in real-time with images displayed on TV screens through the use of wireless motion-detection remote controls.
To gauge the promise of a Wii-based rehabilitation program, Saposnik and his colleagues focused on 20 stroke survivors, average age 61, all of whom were recovering from mild to moderate ischemic (caused by vessel blockage) or hemorrhagic (bleeding) strokes.
The stroke survivors were randomly divided into two groups: one group assigned to standard recreational therapy for impaired arms, involving the playing of card games or the block-stacking game Jenga, and a second group assigned to Wii-based therapy, either playing virtual tennis or cooking virtually (through "Wii tennis" or "Wii Cooking Mama").
The Wii-based therapy involved movements that mimic the arm strokes required in a tennis match or those needed for cutting potatoes, peeling onions, slicing meat and shredding cheese.
Both the recreational and Wii-based therapies were administered in eight 60-minute sessions spread over two weeks. Both regimens were launched within two months following stroke occurrence, and both were described by the researchers as "intensive."
After two weeks, the Wii group showed greater improvements than the recreational group in the patients' affected arms, as measured in terms of the speed and grip strength necessary for normal motor function. No evidence of safety risk was found among the Wii group.
"Basically, we found that Wii therapy produced a 30 percent better improvement than recreational therapy in the time it took for the Wii patients to execute a task, and in how well they were able to execute a task," said Saposnik.
Saposnik said that if the apparent benefits of Wii therapy hold up to further scrutiny, the high-tech physical therapy approach could help address two paramount challenges patients face when embarking on a recovery program: time and access.
"Rehabilitation is time-consuming, which can translate into poor compliance," he noted. "And it's not always available to all patients, based on cost and insurance constraints. But the high-intensity, repetitive nature of Wii therapy seems to offer quick benefits, and it's widely available. So this could prove to be very helpful."
"However, this is just an initial step towards expanding our understanding of the potential benefit this kind of innovative, interactive approach in neuro-rehabilitation might have following a stroke," Saposnik cautioned.
"A larger study should be completed before making recommendations," he said. "And that is already under way."
Dr. William Meehan, director of the Sports Concussion Clinic at Children's Hospital Boston, said Saposnik's early observation makes "a lot of sense."
"In general terms, the use of computer programs with some sort of motor movement component has certainly already been shown to be of benefit in terms of helping patients regain balance control when dealing with a sports-related concussion," he said. "So I think this whole rehabilitation approach has great promise."
"And it is much more convenient than normal therapy, in that patients could perhaps do this kind of thing at home," Meehan added. "But, I would say it will probably end up best being used to augment standard therapies, because you do always want an actual therapist to monitor patient progress."
More information
For additional information on stroke recovery, visit the National Stroke Association.
Source: HealthDay
​