Wedding Band Makes Jealousy a Bigger Threat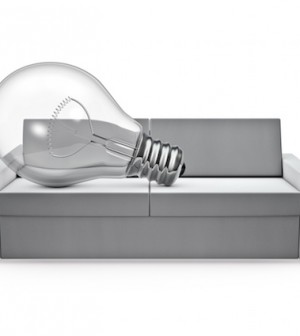 FRIDAY, Feb. 12Jealousy can dampen romance and damage sexual intimacy, especially if it occurs within a marriage, says new research that serves as a caution for couples as Valentine's Day approaches.
"Being married may 'up the ante,' because marriages tend to have higher levels of relationship commitment and joint investments [such as children, leisure, property and social networks]," said study co-author Anthony Paik, an assistant professor in the sociology department at the University of Iowa.
The study, published in a recent issue of the Journal of Sex Research, found that if jealousy wasn't a factor, three out of every four married people were highly satisfied with the emotional facets of their marriage. However, when the "green-eyed monster" entered the mix, levels of satisfaction dropped to less than half for married folk.
Jealousy didn't take quite the same toll on unmarried couples — the study found that for these people, the odds of being very emotionally satisfied dropped only about 8 points when jealousy intervened.
For married individuals, "there is a well-defined 'psychological contract,' which includes extensive expectations and obligations," Paik said. "Breaches of those contracts elicit reactions and sanctioning behavior, the size of which depends on the amount of prior trust, commitment or investments."
Another expert agreed.
"Sexual infidelity or the suspicion of infidelity is a serious affront to any committed relationship," said Wendy M. Troxel, an assistant professor of psychiatry and psychology at the University of Pittsburgh, who studies relationship characteristics and health. "However, the stakes are even higher within the marital relationship, because the expectations concerning trust, loyalty and monogamy are often highest within married couples."
The study included 681 heterosexual men and women in marriages and in other committed relationships, those living together and those living apart, from the Chicago area. The researchers asked the couples if they had felt jealous in their relationships and whether or not they were happy physically and emotionally with their partner. The investigators found that when infidelity enters the picture, a couple's sex life can fizzle.
According to Kenneth N. Levy, assistant professor in the psychology department at Pennsylvania State University, the study was well-designed and helpful in that it breaks out the information based on a relationship's nature: married, dating and living together, and dating and living apart. He said the research also contradicts the "myth of make-up sex," because the study found that partners are less likely to want to be intimate when their partner has been sexual with another. And most critically, the study authors noted that jealousy can sometimes lead to domestic violence and even the death of a partner.
In Levy's own research on jealousy, he and his colleague applied "attachment" style. "We found that specifically those who are securely attached report being less concerned with sexual jealousy," he said.
With all the detrimental effects of jealousy, can it ever benefit a relationship? "At low levels, jealousy may promote the commitment within a relationship, because it may serve as a powerful reminder of just how valued one is within the relationship," said Troxel. "However, when jealousy intensifies or is chronic, it is likely to chip away at the relationship's security and stability."
In either of those cases, it's best to talk your feelings out together and, if necessary, to use counseling.
"Couples who can learn ways to communicate effectively about their feelings of jealousy and what it feels like to be on the receiving end of jealousy can actually make their relationship stronger," Troxel said.
More information
The American Psychological Association has more on the keys to a good marriage.
Source: HealthDay
​