Troubled Teens Spotted in Routine School Screenings: Study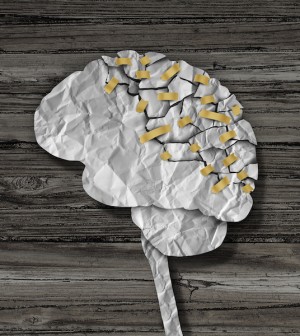 MONDAY, Aug. 29Routine high school mental-health screenings can successfully identify high-risk students and help them receive needed care, according to a new study.
Screenings conducted over the course of five years at six suburban public high schools in Wisconsin revealed that roughly 75 percent of the students considered at high risk for mental health issues were not being treated.
The researchers, from the TeenScreen National Center for Mental Health Checkups at Columbia University, said their findings should lead to more teens getting help for untreated mental illnesses, which can lead to school failure, drug or alcohol abuse, violence or suicide.
"The value of school-based screening is reinforced by this study," said Leslie McGuire, TeenScreen's deputy executive director, in a Columbia news release. Screening in adolescence is important because 50 percent of long-term mental health disorders start by age 14, according to the U.S. National Institute of Mental Health.
Students participating in the study completed a computerized questionnaire intended to detect depression, anxiety and other mental health problems.
Following the screening, the students discussed their responses in a one-on-one meeting. Those with positive scores on the questionnaire were evaluated by a specially trained clinician and referred for further counseling if needed.
The study, published in the September issue of the Journal of the American Academy of Child and Adolescent Psychiatry, showed that of those students identified as high-risk, 76 percent had at least one visit with a mental health professional within 90 days after the school-based screening. Fifty-six percent of those deemed high-risk received "minimally adequate" treatment consisting of three or more sessions, the researchers said.
More information
The American Academy of Pediatrics provides more information on teen mental health.
Source: HealthDay
​