Timing of Multiple-Ligament Knee Surgery May Not Matter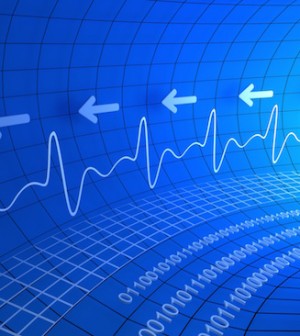 FRIDAY, Dec. 4Timing of surgical repair or reconstruction of multiple-ligament knee injuries may not affect patient outcome, a new study has found.
Multiple-ligament knee injuries result from traumatic knee dislocations that can occur in high-impact car crashes or in certain sports. The optimal time to perform surgery to repair these injuries hasn't been definitively established.
In this study, published in the December issue of the Journal of Bone and Joint Surgery, U.S. researchers analyzed 24 studies that included 396 knees that underwent surgery for the most severe multiple-ligament injuries. The review showed that patients who undergo surgery more than three weeks after injury (chronic intervention treatment) appear to have knee stability outcomes comparable to those who have surgery within three weeks of their injury (acute intervention treatment).
"After a review of the available literature, we found that chronic intervention provides results that are at least as good as acute intervention, despite some recent studies showing that acute intervention may be better," lead author Dr. William R. Mook, of the University of Virginia in Charlottesville, said in a news release from the journal's publisher.
He and his colleagues also found that patients who underwent staged procedures (treatment from both the acute and chronic intervention stages) had better outcomes than those who received only acute or chronic intervention.
"The reasons for this are not clear," Mook noted in the news release. "The patient population is [varied], and surgery can be delayed for a variety of reasons. It is difficult to tell which procedures were delayed intentionally and which were delayed due to other medical reasons occurring as a result of their initial injury."
More information
The American Academy of Orthopaedic Surgeons has more about multiple-ligament knee injuries.
Source: HealthDay
​