Teachers Critical in Helping Abused Kids Succeed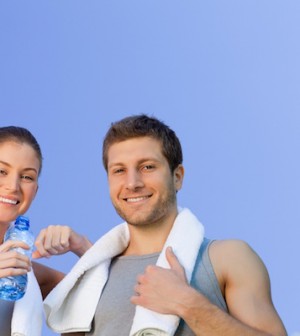 FRIDAY, Nov. 11With their teachers' help, children who have been abused can return to school and excel academically, according to a new study.
Researchers from the University of Missouri found that among children with a history of abuse, the most successful kids were those who focused on everyday management skills, such as self-control.
"The first step, of course, is for teachers to watch for signs and stop the abuse to the child," said Stephen Whitney, associate professor in the department of educational, school and counseling psychology in the university's College of Education, in a university news release. "My colleagues and I worked with Child Protective Services to examine test scores to determine what factors indicate future achievement, and of those factors, what ones actually translate to the classroom. Teachers and counselors can help the student succeed by focusing on daily living skills."
In conducting the study, recently published in the journal Child Abuse & Neglect, researchers reviewed the math and reading test scores of about 700 maltreated children, ranging in age from 6 to 10 years. They found the type of abuse and how long it endured had the biggest impact on their school performance.
But the authors also found the abused children who had their teachers' help managing everyday skills — controlling their emotions, paying attention to detail and finding the inspiration to stay motivated — had the most success academically.
"The key to a successful response to an unprecedented life event is to control what you can. Children who can translate that skill into the classroom can have an advantage over others who cannot," said Whitney. "Teachers are the gatekeepers to reporting abuse, getting kids the help they need and then providing crucial support in helping those kids overcome their past."
More information
The U.S. National Institutes of Health provides more information on child abuse.
Source: HealthDay
​