Spirituality Central to Traditional Chinese Medicine, Study Finds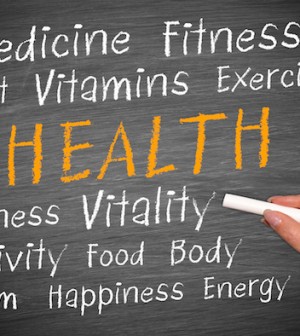 FRIDAY, Oct. 12Spirituality is the key to successful treatment using traditional Chinese medicine, a new study says.
Researchers analyzed the origins and development of traditional Chinese medicine, and concluded that it is profoundly influenced by Chinese philosophy and religion.
They focused on these aspects of traditional Chinese medicine: its history and fundamental beliefs; spirituality in traditional Chinese healing rituals and pharmacy; spirituality in health maintenance theories; and spirituality of master doctors of traditional Chinese medicine.
An underlying premise of this type of medicine is that the mind and body of a person are inseparable, according to the study. A person must have good spirit and pay attention to cultivating that spirit to be in good health.
The researchers noted that traditional Chinese medicine practitioners see people — not diseases — and equate curing diseases with curing people.
"Good health and longevity are what we pursue. More and more, people are concerned about ways to prevent disease and strengthen their bodies, which is the emphasis of traditional Chinese medicine. It pays attention to physical pains, and at the same time is also concerned with spiritual suffering," wrote Lin Shi from Beijing Normal University and Chenguang Zhang from Southwest Minzu University, in China.
"Therefore, [traditional Chinese medicine] can teach people to be indifferent towards having or not having, to exist with few desires and feel at ease, to keep the body healthy and the mind quiet, and to achieve harmony between the body and the mind and then to achieve harmony with the world and nature," the researchers concluded.
The study was published online in the October/December issue of the journal Pastoral Psychology, a special issue dedicated to the psychology of religion in China.
More information
The U.S. National Center for Complementary and Alternative Medicine has more about traditional Chinese medicine.
Source: HealthDay
​