Spiritual Needs Rank High as Death From Cancer Nears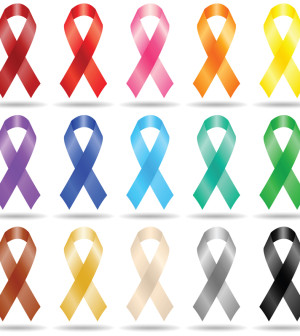 FRIDAY, Dec. 18Addressing the spiritual needs of someone with advanced cancer could be just as important as taking care of their medical needs, a new study suggests.
When asked what was important to them at the end of their lives, people dying of cancer ranked two factors highest: pain control and being at peace with God, the study found.
"Medicine tends to focus on the more scientific aspects of the person, and we've made wonderful strides in improving patient care, but there's another important component of patient health: spirituality," explained Dr. Tracy Anne Balboni, a radiation oncologist at the Dana-Farber Cancer Institute in Boston and the study's lead author. "This is clearly an area where some important advancements can be made."
The researchers discovered that people with advanced cancer were far more likely to choose hospice care when their spiritual needs had been addressed. And among those who were very religious, meeting spiritual needs increased the odds that a terminal patient would choose to forgo aggressive, yet often unsuccessful, medical treatments, the study found.
However, at least six of 10 people with advanced cancer reported that their spiritual needs were only minimally or not at all supported.
Results of the study were published online Dec. 14 in the Journal of Clinical Oncology.
Earlier research had found that the most religious patients are much more likely to choose aggressive treatments during their last week of life in an attempt to prolong their life — even if those treatments don't improve their quality of life. Aggressive treatments include mechanical ventilation and cardiopulmonary resuscitation.
"A religious person might think they need to do aggressive care," said Balboni, adding that they may feel it's wrong to give up. "But, if the medical team engages them more, they can help them understand that it's not necessarily against their religion to forgo futile medical procedures."
The new study involved 670 people with advanced cancer from seven treatment centers in the Northeast and Texas. The final analysis included information from 343 people who later died and whose caregivers completed a post-death interview. The average time between the start of the study and the person's death was 116 days.
For purposes of the study, spiritual care was defined as patient-perceived support of their spiritual needs by their medical team and the receipt of pastoral care services.
Most people (60 percent) said that their spiritual needs either hadn't been met or were minimally supported at the start of the study, and 54 percent had not received pastoral care visits. In the final week of life, 73 percent of the participants received hospice care, and 17 percent received aggressive care.
Those who had greater spiritual support from their medical team, including doctors, nurses, chaplains and more, reported a higher quality of life as they neared death than did those who felt unsupported spiritually.
People who felt they were getting better spiritual support were 3½ times more likely to receive hospice care. And among highly religious people, those whose spiritual needs were supported were five times more likely to receive hospice care and five times less likely to receive aggressive medical care, the study reported.
"We found that patients whose spiritual needs were well-supported seemed to transition to hospice more frequently and had a marked reduction in the use of aggressive care," Balboni said.
Yet despite the findings, said Dr. Harold G. Koenig, co-director of the Center for Spirituality, Theology and Health at Duke University Medical Center, "few people are getting their spiritual needs met by the medical system."
"Many doctors are uncomfortable discussing spirituality and haven't been trained to do so," he said. "And churches have a role, too. Although it's not a popular topic, churches need to talk about the end of life in the pulpit. People don't know theologically what they're supposed to do."
Religious people, Koenig said, are often left to think they should always have hope and should always "give God a chance to provide a miracle." Hospice care, though, can often provide spiritual guidance and help people prepare for death, he said.
Doctors don't need to actually provide spiritual care, Koenig said, but it's important for physicians to acknowledge their patients' spiritual needs and make sure they're addressed by pastoral care or hospice. "The doctor does have to be the one to orchestrate this," he said.
But if someone's spiritual needs are not being met, Koenig and Balboni agreed that the person — or a friend or family member — needs to speak up. And if the patient's doctor doesn't feel qualified to discuss end-of-life spiritual issues, the doctor should be able to refer you to someone who can.
More information
The Hospice Foundation of American has more on spiritual care at the end of life.
Source: HealthDay
​