Source of an Itch Studied in Mice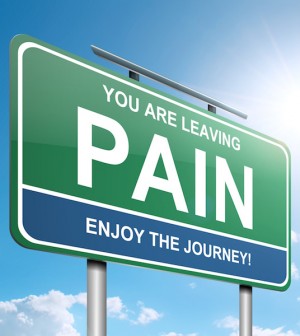 WEDNESDAY, Nov. 10In a study of nerve cells in mice, researchers have found a link between itching and burn-related pain.
The investigators used the mice to examine nerve cells that transfer heat pain. When these nerve cells lost the ability to signal, the mice showed less reaction to heat but started to itch nonstop, they found.
"These findings link together pain from a burn with regulating sensitivity to itching, which was highly surprising and interesting," study author Klas Kullander, of Uppsala University in Sweden, said in a university news release.
The study is published in the Nov. 4 issue of the journal Neuron.
Extreme itching is a common complication following burns and surgery. General itchiness can be caused by eczema and other skin disorders. Learning more about the underlying causes of itching could lead to the development of new treatments, the study authors suggested.
"In the long run, and with the help of more research, we will hopefully be able to fully elucidate what nerve fibers conduct the itching itself, and then we will be able to extinguish the itch at the source," Kullander said.
More information
The American Academy of Dermatology has more about itching.
Source: HealthDay
​