Severe Mental Health Disorders Untreated in Many U.S. Teens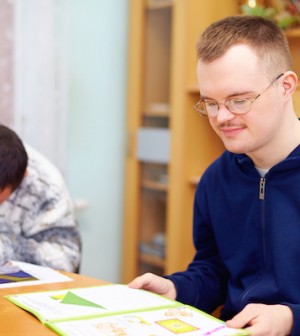 FRIDAY, Jan. 21Among American teens, many with severe mental disorders never receive treatment, the results of a new study suggest.
Researchers examined data from a nationally representative sample of 6,483 adolescents, aged 13 to 18, and found that only 36.2 percent of those with any mental disorder received treatment.
While the severity of the disorder was significantly associated with the likelihood of receiving mental health treatment, only about half of the teens with severe mental disorders ever received such treatment, according to the report published in the January issue of the Journal of the American Academy of Child and Adolescent Psychiatry.
The disorders most likely to be treated were attention-deficit/hyperactivity disorder (59.8 percent) and behavior disorders, such as oppositional defiant disorder and conduct disorder (combined 45.4 percent), study author Kathleen Ries Merikangas, of the U.S. National Institute of Mental Health, and colleagues found.
On the other hand, only about one in five teens with anxiety, eating or substance abuse disorders received treatment. In addition, Hispanic and black adolescents were less likely than whites to receive treatment for mood and anxiety disorders, even when the disorders caused severe impairment, the researchers noted.
"National shortages of mental health specialists for children remain widely prevalent," the researchers wrote in a news release from the journal's publisher. "Recruitment, training, and promotion of child and adolescent mental health professionals remain leading priorities. Strains on available treatment resources are likely to grow as coverage is extended to large groups of currently uninsured American young people."
More information
The U.S. National Institute of Mental Health has more about child and adolescent mental health.
Source: HealthDay
​