Selenium Might Help Treat Symptoms in Graves' Eye Disease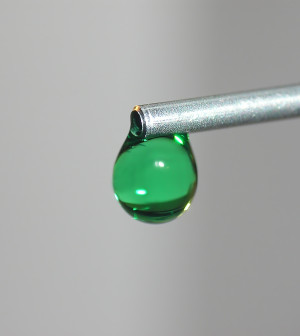 WEDNESDAY, May 18The trace mineral selenium improves quality of life and slows the progression of eye problems in people with the autoimmune disorder known as Graves' disease, a new study says.
Italian researchers report that they compared daily selenium use to both a medication called pentoxifylline and a placebo, and found that selenium could benefit people with Graves' disease with eye involvement, without causing side effects.
"Our study demonstrates that patients with mild Graves' orbitopathy, [who are] usually not given any specific treatment, can benefit from a six-month course of selenium selenite [100 micrograms twice daily], both in terms of amelioration of eye manifestations and improvement in quality of life," said study author Dr. Claudio Marcocci, a professor of endocrinology at the University of Pisa, Italy.
Graves' disease is an autoimmune disease that usually affects the thyroid gland, causing hyperthyroidism, according to the U.S. National Institute of Diabetes and Digestive and Kidney Diseases (NIDDK). Common symptoms of the disease include nervousness, irritability, weight loss, fatigue, muscle weakness, hand tremors and trouble sleeping, according to the NIDDK.
The disease can also cause the immune system to attack the area around the eyes, causing inflammation in the tissue behind the eye socket. This can cause the eyes to protrude, a common sign of Graves' disease. When the eyes are affected by Graves' disease it's often referred to as Graves' ophthalmopathy or Graves' orbitopathy.
Symptoms of Graves' ophthalmopathy include dry eyes, puffy eyelids, double vision, sensitivity to light, a feeling of eye pain or pressure and difficulty moving the eyes, according to NIDDK. Approximately one out of four people with Graves' disease will develop mild to moderate eye symptoms that usually last for a year or two and then resolve on their own, reports NIDDK. Fewer than 5 percent of people with Graves' develop severe eye symptoms.
There aren't any known effective treatments for Graves' ophthalmopathy, said Dr. Jacob Warman, chief of endocrinology at the Brooklyn Hospital Center in New York City. Lubricant eye drops can help relieve some symptoms, but they don't alter the course of the disease.
Pentoxifylline is an anti-inflammatory medication and selenium acts as an antioxidant. The researchers suspected that both substances had properties that could help prevent some of the damage caused by Graves' eye disease.
The study authors recruited 159 people with mild Graves' orbitopathy, and randomly assigned them to receive two daily doses of either 100 micrograms of selenium, 600 milligrams of pentoxifylline or a placebo.
After six months, the researchers found that selenium treatment, but not pentoxifylline or the placebo, was associated with an improved quality of life. Selenium was also found to slow the progression of Graves' orbitopathy and reduce eye symptoms compared to the placebo and pentoxifylline.
Additionally, the researchers found that the benefits of selenium lasted for at least another six months after the study ended.
There were no adverse effects reported with selenium or placebo use. Several people on pentoxifylline reported nausea, bloating and abdominal discomfort.
Results of the study are published in the May 19 issue of the New England Journal of Medicine.
One caveat noted by Marcocci is that the population in the area where this study was conducted tends to be selenium-deficient. So, in an area where people get sufficient selenium, it's not clear if additional amounts of this trace element would still provide benefit. Selenium is found in plant sources, such as corn, wheat and soybean, according to the U.S. Office of Dietary Supplements. It's also found in some meats, such as chicken, beef and turkey.
Warman pointed out that another limitation of this study is that it's quite small, with only about 50 people in each treatment group.
"There doesn't appear to be a downside to selenium, so it might be worthwhile to try this relatively simple treatment to prevent eye symptoms. But, a larger study should be done," he noted.
Marcocci said he would recommend that people with Graves' orbitopathy try selenium for six months to see if their symptoms improve.
More information
Learn more about Graves' disease from the U.S. National Institute of Diabetes and Digestive and Kidney Diseases.
Source: HealthDay
​