Radiation Before Surgery May Prevent Return of Rectal Cancer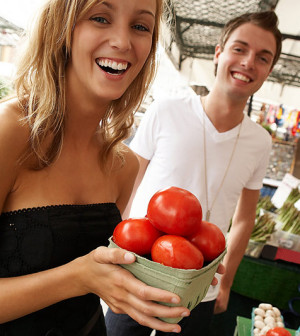 MONDAY, Oct. 25Patients who receive radiation before surgery for rectal cancer are about 50 percent less likely to experience a return of their cancer, a new Dutch study has found.
Local recurrence — the return of cancer to the original tumor site and surrounding area — is a major problem in the treatment of rectal cancer patients, explained the researchers from Leiden University Medical Center in the Netherlands.
This recurrence often occurs in lymph nodes in the mesorectum, which is fatty tissue near the rectum. That's why many patients undergo a surgical procedure called total mesorectal excision (TME), which removes the entire mesorectum and lymph nodes, the study authors explained.
The researchers found that radiation treatment before surgery cuts the risk of cancer recurrence after 10 years by about half.
The study included more than 1,800 rectal cancer patients scheduled for TME. They were randomly selected to receive short-term radiation before surgery or surgery alone. Ten years after treatment, the risk of local cancer recurrence was 6 percent in the radiation/surgery group and 11 percent in the surgery-alone group, the investigators reported.
The findings are to be presented Nov. 1 at the American Society for Radiation Oncology (ASTRO) annual meeting, in San Diego.
"We believe that this short course of radiation will open a new window of opportunities in the treatment of rectal cancer," study author and radiation oncologist Dr. Corrie Marijnen said in an ASTRO news release.
She added that the "study suggests that tumors in the middle rectum and stage III rectal cancer patients will most greatly benefit from receiving radiation before surgery."
"TME is an important advance in the surgical management of rectal carcinoma. Unfortunately, the complexity of the anatomy involved is such that even with expert surgery, there are still patients who will experience recurrence of their cancer in the pelvic region, compromising their survival and markedly impairing the quality of their life," explained Dr. Bernadine Donahue, vice chair and clinical director of radiation oncology at Maimonides Cancer Center in New York City.
"The large Dutch experience has helped identify which subsets of patients will benefit from preoperative radiation therapy as a means of decreasing the risk of local recurrence. In the Dutch trial, an intense short course of radiation therapy was delivered prior to surgery. This clearly improved tumor control and that is good news," Donahue noted. "However, most North American facilities deliver [an] equivalent amount of radiation packaged as smaller amounts daily over a longer period of time to decrease the likelihood of long-term toxicity. It remains to be seen what the long-term side effects of the Dutch approach will be."
Experts note that studies presented at scientific meetings do not face the same peer-review scrutiny as those published in reputable journals.
More information
The U.S. National Cancer Institute has more about treatment of rectal cancer.
Source: HealthDay
​