Prostate Cancer Screening No Benefit to Older Men With Low PSA Levels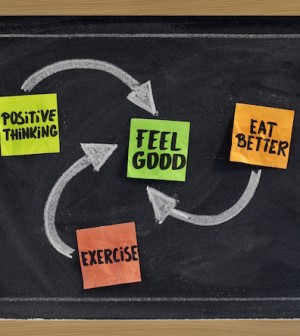 MONDAY, Sept. 13Although many men are concerned about prostate cancer, a new study finds that in men aged 55 to 74 with low levels of baseline prostate-specific antigen (PSA), further screening and early detection of prostate cancer offer virtually no benefit.
Prostate cancer remains the most commonly diagnosed cancer and the third leading cause of cancer deaths among men in Western countries, but most men with the disease won't die from it. In the United States, a man has about a 15.8 percent chance of being diagnosed with prostate cancer, but the risk of dying from it is only about 2.8 percent, the researchers said.
In recent years, large-scale studies have cast doubt on the value on routine PSA screening for most men and raised questions about whether such testing resulted in unnecessary, potentially harmful treatment — an issue expanded on by the current investigation.
"Screening for prostate cancer has the potential to reduce prostate cancer mortality, but there is a large group of men with a moderately low PSA that will hardly have any benefits of further screening and early detection strategies," said lead researcher Dr. Pim van Leeuwen, from the department of urology at Erasmus University Medical Center in Rotterdam, the Netherlands.
"In these men, screening and early detection is likely to have little effect on the reduction of prostate cancer mortality, but a major negative effect on the quality of life," he added.
This study provides additional information on how the harms and benefits of screening, early detection and treatment relate to PSA level, van Leeuwen said.
The report is published in the Sept. 13 online edition of Cancer.
For the study, van Leeuwen's team compared prostate cancer deaths and PSA levels among 43,987 men aged 55 to 74. These men all took part in a large-scale study known as the European Randomized Study of Screening for Prostate Cancer in the Netherlands, Sweden, and Finland in 1993 to 1999.
In addition, the researchers also looked at 42,503 men in the same age range from Northern Ireland who had their PSA levels measured between 1994 and 1999.
PSA levels among all the men were under 20 nanograms/milliliter at the start of the study, the researchers noted.
During eight to nine years of follow-up 5,861 developed prostate cancer. The death rates among these men were highest in those with high PSA levels at the start of the study.
For men with PSA levels between zero and 1.9 ng/ml, to prevent one death from prostate cancer, 24,642 men would have to be screened and 724 cases of prostate cancer would have to be treated, the researchers found.
But among men with PSA levels between 10 and 19.9 ng/ml, the benefits of screening and treatment were more reasonable, with 133 men needing to be screened to save one life, researchers said.
"For men with a low serum PSA, the benefits of aggressive investigation and treatment seems to be limited, since they are associated with a large increase in cumulative incidence and potential overtreatment," van Leeuwen said. "The greatest benefits of early detection programs may be when men, aged 55-74 years, are diagnosed and treated when their serum PSA is in the range 4.0-9.9 ng/ml or 10.0-19.9 ng/ml," he added.
Prostate cancer expert Dr. Anthony D'Amico, chief of radiation oncology at Brigham and Women's Hospital in Boston, said that "this is another in a series of studies that are getting at the concern about overtreatment for people who are diagnosed at low PSA levels."
However, two additional factors need to be considered when looking at this study, D'Amico said. One is the overall health of the patient. The other is that the follow-up time is too short to draw any conclusion about young healthy men. To really know if screening for prostate cancer at low PSA levels is beneficial or not, the study would have to cover 20 to 25 years, he said.
"People need to realize that prostate cancer has a long natural history and you can't look at studies after 10 years and make definitive comments about the utility of a screening test," D'Amico said.
Another expert, Dr. Otis W. Brawley, the chief medical officer at the American Cancer Society, said that many prostate cancers will not spread out of the prostate and do not need to be treated.
The American Cancer Society still recommends that men at high-risk for prostate cancer and those 50 and over talk with their doctors about the risks and benefits of screening. However, the ACS stresses that in some cases — such as men over 50 who are not expected to live for another 10 years — such tests should not be offered because they will likely cause more harm than good, with treatments that can cause "unpleasant side effects," like incontinence and impotence, which greatly affect the quality of men's lives.
"The problem is we don't have really good tools to figure out if Mr. Smith needs to be treated or Mr. Smith needs to be watched," Brawley said. "I don't think PSA is a very good marker. We need to find a better marker."
More information
For more information on prostate cancer, visit the American Cancer Society.
Source: HealthDay
​