Prostate Cancer Care Varies By Hospital Type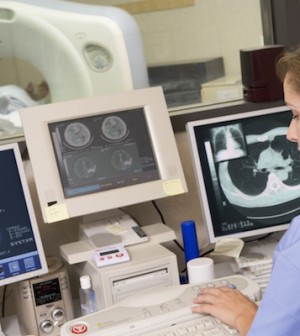 MONDAY, Jan. 25The type of treatment received by prostate cancer patients is influenced by the kind of health care facility where they receive care, a new U.S. study has found.
Surgery was more common among patients treated in county hospitals, while patients in private facilities were more likely to undergo radiation or hormone therapy, according to the report published online Jan. 25 in the journal Cancer.
In the study, Dr. J. Kellogg Parsons, of the Moores Comprehensive Cancer Center at the University of California, San Diego and the VA Medical Center San Diego, along with colleagues at the University of California, Los Angeles, analyzed the care given to 559 prostate cancer patients enrolled in a state-funded program for low-income patients. Between 2001 and 2006, 315 of the patients were treated at county hospitals and 244 were treated at private facilities.
Tumor characteristics were similar in both groups, but those treated in private facilities were more likely than those treated in county hospitals to be white (35 percent versus 10 percent) and less likely to undergo surgery (29 percent versus 54 percent).
Patients treated in private facilities were nearly 2.5 times more likely than those in county hospitals to receive radiation and more than 4.5 times more likely to initially receive hormone therapy instead of surgery, the researchers found.
The type of doctor handling a patient's case may be one reason for the different treatment decisions, the study authors noted. At county hospitals, patients were initially under the care of urologists, while initial care for patients at private facilities was directed by a mix of urologists, radiation oncologists and medical oncologists.
"The fact that prostate cancer patients are treated differently based on the type of hospital has implications for health policy, quality of care, and equality of care — particularly because public hospitals are funded by city and state governments to provide health care for underserved, poor populations," Parsons said in a news release.
More information
The U.S. National Cancer Institute has more about prostate cancer treatment.
Source: HealthDay
​