Pet Hedgehogs Linked to Salmonella Outbreak in 8 States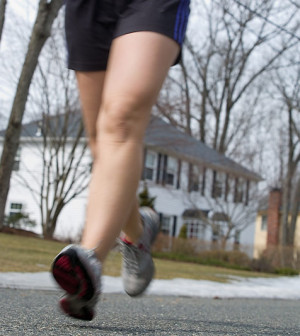 THURSDAY, Jan. 31They're cute, but pet hedgehogs might carry an unseen danger of salmonella infection, according to a new report from U.S. government health officials.
Although people typically contract salmonella from tainted foods, "contact with infected animals and their environments also can cause illness," according to a report issued Thursday by researchers at the Centers for Disease Control and Prevention.
The new outbreak involves a particularly rare strain of salmonella, called Salmonella Typhimurium, the CDC said. There are usually only one or two cases of illness with this strain reported annually across the United States, but in 2011, the CDC began getting many more reports.
Beginning in January 2012, "a total of 20 persons affected with the outbreak strain of Salmonella Typhimurium have been reported from eight states," the CDC said. States affected include Alabama, Illinois, Indiana, Michigan, Minnesota, Ohio, Oregon and Washington.
Patients typically have been young, about half of them under 10 years old. The CDC reported that one patient died and four required hospitalization. "Fourteen out of 15 patients (or their proxies) reported direct or indirect contact between the patient and a hedgehog during the week before illness onset," the CDC team noted. Some specifically mentioned contact with African Pygmy hedgehogs.
The hedgehogs in question were all purchased from breeders, some of them licensed by the U.S. Department of Agriculture. The USDA, the CDC and state health departments are investigating to trace back other hedgehogs bought from the same breeders.
The CDC warned that salmonella infections "can result from direct contact with hedgehogs during routine care and indirect transmission through contact with objects (cages, toys or bedding, for example) or household surfaces that come in contact with infected hedgehogs."
To avoid infection, hand-washing after handling pet hedgehogs, especially before consuming food or drinks, is warranted, the CDC said. Hedgehog cages and other equipment also should be cleaned outside the home.
Hedgehogs aren't the only small pets associated with salmonella outbreaks. The CDC has issued warnings in the past of salmonella spread by pet turtles, chicks and hamsters.
The findings were reported in the Feb. 1 issue of the CDC journal Morbidity and Mortality Weekly Report.
More information
Find out more about the hedgehog-salmonella link at the CDC.
Source: HealthDay
​