Newer Therapies for Eye Disorder Not Tied to Heart Problems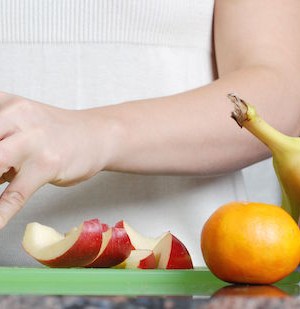 TUESDAY, Oct. 12Use of the drugs bevacizumab (Avastin) and ranibizumab (Lucentis) to treat age-related macular degeneration (AMD) doesn't appear to increase the risk of cardiovascular problems or death, a new study suggests.
AMD is the most common cause of irreversible vision loss among older Americans. About 12 percent of cases are neovascular ("wet") AMD, which occurs when new blood vessels form in the eyes. Neovascular disease accounts for more than 80 percent of cases of severe vision loss in people with AMD.
Bevacizumab is a chemotherapy drug that's used off-label to treat neovascular AMD. Ranibizumab is a U.S. Food and Drug Administration-approved treatment for the condition. Both drugs, which are injected into the eye and block blood vessel growth, are newer treatments for the disorder.
Other approved treatments for AMD are photodynamic (laser) therapy and eye injections of pegaptanib octasodium (Macugen), which blocks abnormal blood vessel growth.
When used to treat cancer, bevacizumab is associated with an increased risk of blood clots that can lead to heart attack or stroke. But when the drug is used to treat AMD, it's administered at a dose 150 times lower than when it's used to treat cancer, according to background information in the study, which appears in the October issue of the journal Archives of Ophthalmology.
"Despite the regulatory approval of ranibizumab, off-label use of bevacizumab continues, likely because of the cost difference ($1,950 per dose of ranibizumab versus $30 per dose of bevacizumab). The relative safety of the therapies is unknown," study author Lesley Curtis and colleagues at Duke University School of Medicine wrote in a news release from the journal's publisher.
For this study, the researchers analyzed the medical records of 146,942 Medicare patients treated for AMD in 2005-2006. Patients who received bevacizumab did not have an increased risk of death or heart attack compared to patients who received other treatments. Patients who received ranibizumab were less likely to die or have a heart attack than those who received photodynamic therapy, and less likely to have a heart attack than those who received pegaptanib.
"In conclusion, we found no evidence of increased risks of mortality, myocardial infarction, bleeding or stroke among Medicare beneficiaries who received intravitreous ranibizumab or bevacizumab for neovascular age-related macular degeneration," Curtis and colleagues wrote.
The study was supported by a research agreement between OSI Eyetech and Duke University.
More information
The U.S. National Eye Institute has more about age-related macular degeneration.
Source: HealthDay
​