Newer Drug Helps Myeloma Patients Who Can't Have Transplant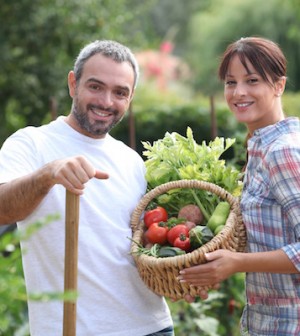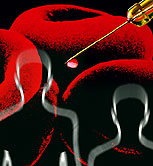 A cancer drug that targets the immune system may help improve the outlook for older adults with multiple myeloma, though a stem cell transplant remains the standard of care for relatively younger patients.
Those are some of the findings from two studies in the Sept. 4 issue of the New England Journal of Medicine.
Multiple myeloma is a cancer that begins in certain white blood cells. In the United States, it accounts for about 1 percent of cancers, and for those who develop it, it's often deadly. About 45 percent of Americans with the disease are still alive five years after diagnosis, according to the U.S. National Cancer Institute.
For years, the standard treatment — at least for patients younger than 65 — has involved removing blood-forming stem cells from the patient's bone marrow or bloodstream, then using high-dose chemo to kill off the myeloma cells. Afterward, the stored stem cells are infused back into the patient, where they aid in recovery.
That extends people's cancer remission, but it's not a cure, said Dr. David Avigan, who treats myeloma patients at Beth Israel Deaconess Medical Center in Boston.
In the past five to 10 years, Avigan said, "novel drugs" have arrived on the market, and in studies they've sent some patients into complete remission.
"That's raised the question, are transplants still needed?" said Avigan, who wrote an editorial published with the studies. "Or can you get everything you want with these newer drugs? That's an important question, and one that patients often ask."
The answer, based on one of the new studies, is that transplants remain the best option for patients younger than 65. (Because transplants carry substantial risks, they aren't usually done in older or sicker patients.)
In that study, Italian and Israeli researchers randomly assigned 273 myeloma patients under 65 years old to have a stem cell transplant and high-dose chemo, or a combination of drugs — melphalan, prednisone and lenalidomide.
The transplant patients typically went 43 months without their cancer progressing versus 22 months for patients on the drug combo. And four years later, 82 percent of transplant patients were still alive, compared with 65 percent of the drug patients.
"Transplants seem to have a clear advantage," Avigan said. But he pointed out that other drug combinations are available for myeloma, and this study tested only one.
The study also looked at the effects of "maintenance" therapy with lenalidomide (Revlimid) after patients had their transplant or combination-drug therapy. That meant taking lenalidomide pills until their cancer came back. The drug appeared to extend patients' time in remission, but not their overall survival.
Lenalidomide is already commonly used as a maintenance therapy, but there have been reservations about it, Avigan said.
It has side effects, such as infections, and some patients using it have developed second cancers, such as leukemia or lymphoma. Plus, maintenance therapy with the drug — which costs about $160,000 a year in the United States — hasn't yet been shown to extend patients' lives.
"But it does prolong the period of remission," Avigan said. "And for many people, that's enough."
However, many patients with myeloma aren't eligible for a stem cell transplant, including those older than 65 or 70.
"At least 50 percent of patients with newly diagnosed myeloma are considered transplant-ineligible," said Dr. Thierry Facon, the senior researcher on the second study.
In Europe, patients who can't have a transplant usually receive a particular triple-drug combination, said Facon, a hematologist at University Hospital of Lille in France.
To see whether lenalidomide plus an anti-inflammatory drug — dexamethasone — might work better, they recruited more than 1,600 transplant-ineligible myeloma patients. One-third were randomly assigned to 72 weeks of a standard drug combo (melphalan, prednisone and thalidomide); another third took lenalidomide/dexamethasone over 72 weeks; and the final third kept taking the drug duo until their cancer progressed.
Overall, the study found, patients fared best with continuous lenalidomide. They typically went more than 25 months with no cancer progression versus around 21 months with the other two treatments.
Their longer-term outlook was also brighter. At four years, 59 percent were still alive, compared with 56 percent of patients who received lenalidomide for only 72 weeks, and 51 percent of those given the standard drug regimen.
Facon said that lenalidomide is not formally approved as a first-choice treatment for patients who can't have a transplant. But he said U.S. doctors can, and do, use it that way. The findings will have a greater impact in other countries, he said.
Avigan agreed that "it's standard" for U.S. patients who can't have a transplant to take lenalidomide. But doctors "go back-and-forth" on whether continuous therapy or a finite number of treatments is better, he said.
These new findings suggest that continuous therapy may be a bit more effective, Avigan said. "But the differences aren't immense," he added.
Patients on ongoing therapy had more infections than those on shorter-term lenalidomide, Avigan said, though that was the only extra risk seen.
Facon said he's not yet convinced that continuous lenalidomide is actually better than a finite course, and more study is needed.
Both new studies received funds from Revlimid maker Celgene.
More information
The U.S. National Cancer Institute has more on multiple myeloma.
Source: HealthDay
​