New Methods May Help Predict Survival of African HIV Patients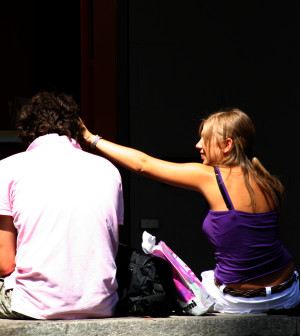 FRIDAY, July 16 (HealthDay News) — Researchers have devised new ways to gauge the short-term survival of HIV patients in sub-Saharan Africa during their first year of antiretroviral drug therapy.
While prognostic tools like these are available for patients in richer countries, no methods to predict prognosis for patients in sub-Saharan Africa had previously been created, the study authors noted.
Being able to predict outcomes for these patients would assist in decisions about medical care, in patient counseling, and in planning health services and treatment guidelines, the international team of researchers explained in their report published online July 16 in The Lancet.
In their study, the investigators identified risk factors for more than 11,000 adult patients who started antiretroviral therapy in four large programs in the Ivory Coast, South Africa and Malawi between 2004 and 2007.
The team found that CD4 cell counts lower than 25 cells per microliter, advanced disease, low body weight (less than 99 pounds), and severe anemia were associated with increased risk of death. In addition, low total lymphocyte (a type of white blood cell) count, being over 40 years old and being male were also independent predictors of poor outcome.
The researchers created a prognostic tool — known as the CD4 model — based on five factors: CD4 cell count, clinical stage, body weight, age, and sex. CD4 cells are a type of immune system cell targeted by HIV.
Because CD4 cell count and viral load are not routinely measured in many African clinics, the researchers also developed a second tool to predict risk, called a total lymphocyte and hemoglobin model. This method replaced CD4 cell count with total lymphocyte count and hemoglobin concentration in the blood.
"Both our [risk] models had good discriminatory power," Matthias Egger from the University of Bern in Switzerland and Margaret May of the University of Bristol in the United Kingdom and colleagues wrote in their report. While CD4 count is the gold standard for prognosis in HIV infection, it "can be replaced by hemoglobin and total lymphocyte counts for prognostic purposes," they wrote.
More information
The New Mexico AIDS Education and Training Center has more about antiretroviral therapy.
Source: HealthDay
​