New Guidelines Issued for Genetic Heart Disease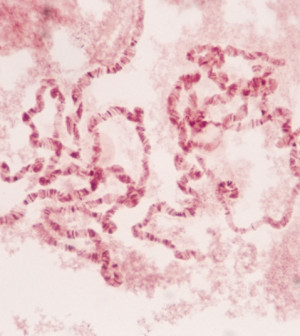 TUESDAY, Nov. 8Most people with a genetic heart disease called hypertrophic cardiomyopathy (HCM) can live a normal length of time, according to the first science-based guideline for diagnosing and treating the condition.
About 600,000 Americans have HCM, which affects about one in 500 people worldwide. HCM, the most common type of genetic cardiac disease, alters the way the heart functions and can cause erratic heart beats, obstructed blood flow, and sudden cardiac death.
However, many people with HCM experience no problems, according to the guideline from the American College of Cardiology Foundation and the American Heart Association (ACCF/AHA).
"HCM is widely misperceived as a fatal condition, but a diagnosis of HCM is not a diagnosis of sudden cardiac death. We now have effective treatments to help most patients manage the condition, although it remains the most common cause of sudden death in the young and in competitive athletes," guideline writing committee co-chairmain Dr. Bernard J. Gersh, a professor of medicine at the Mayo Clinic College of Medicine in Rochester, Minn., said in an ACCF/AHA news release.
Standard drug therapy includes beta- and calcium-channel blockers. For patients who don't respond to these drugs, there are effective surgical and catheter-based approaches, according to the guideline.
All patients diagnosed with HCM should undergo a thorough evaluation of their risk for sudden cardiac arrest, including a personal and family history and an echocardiogram.
If appropriate, HCM patients should be offered genetic counseling and genetic testing.
Patients with HCM should not participate in intense competition sports but can play low-intensity sports such as golf and take part in a number of recreational sporting activities, according to the guideline.
An implantable defibrillator can reduce the risk of sudden death in certain HCM patients judged to be at high risk based on markers such as fainting or having a family member who suffered sudden death.
The guideline is published in the current online edition of the Journal of the American College of Cardiology and in Circulation.
More information
The U.S. National Library of Medicine has more about hypertrophic cardiomyopathy.
Source: HealthDay
​