Never Ignore Depression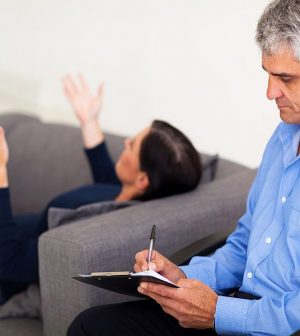 Studies show that depression is underreported. People aren't getting the help they need, sometimes because they don't know the warning signs or where to turn, or are embarrassed because of the stigma that can still surround mental health issues.
But the numbers are too great to ignore. Up to 26 percent of U.S. women and up to 12 percent of men will experience major depression at some point in their lives. In any given year, that's 16 million American adults.
As many as one in 33 children and one in eight teens also struggle with depression — that's 9 percent of kids aged 12 to 17 in any given year. And new research suggests these numbers may be even higher.
It's important to recognize signs of depression in yourself or a loved one, including a child, and to get help from a doctor.
Signs of depression:
Persistent sadness, anxiety or an "empty" feeling
Hopelessness, guilt, worthlessness, helplessness
Loss of interest in hobbies and favorite activities
A lack of energy and persistent fatigue
Difficulty concentrating, remembering, making decisions
Difficulty sleeping, early morning awakening or oversleeping
Appetite and/or weight changes
Restlessness or irritability
Physical symptoms including pain
Thoughts of death or contemplating suicide
Take immediate action if you or a loved one is having suicidal thoughts. If you're thinking of harming yourself or attempting suicide:
Call 911 or go to the nearest hospital emergency room.
Call the toll-free 24-hour National Suicide Prevention Lifeline at 1-800-273-8255.
Ask a family member or friend to help you make these calls or take you to the hospital.
The stigma around depression exists, in part, because it's poorly understood. However, one study found that once people are educated about it — that it's an illness and not something those affected bring on themselves — they are more likely to change their thinking and accept that depression can and should be treated.
Family members of someone going through depression should become educated about the disease because they make up an important part of the depressed person's support network and can help prevent a recurrence.
More information
The Depression and Bipolar Support Alliance has detailed information on depression and who is at the greatest risk.
Are You Living with Psoriasis?
A growing knowledge of the skin disease called psoriasis is leading to greater treatment choices, including personalized therapies, the U.S. Food and Drug Administration reports.
Psoriasis is an immune system disorder that causes overproduction of skin cells, resulting in scaling, pain, swelling, redness and heat. The condition affects about 7.5 million Americans.
"As we better understand the disease, researchers know more about what specific factors to target in order to develop effective treatments," FDA dermatologist Dr. Melinda McCord said in an agency news release.
There is no cure for psoriasis, so the main goals of treatments are to stop skin cell overproduction and reduce inflammation. Current therapies include medicines applied to the skin (topical), light treatment (phototherapy), or drugs taken by mouth or given by injection.
Doctors used to take a step-by-step approach, starting patients with mild to moderate psoriasis on topical therapy. If that was ineffective, doctors moved on to phototherapy or drug treatment.
​