Many With Breast Cancer Decide Too Soon to Remove Other Breast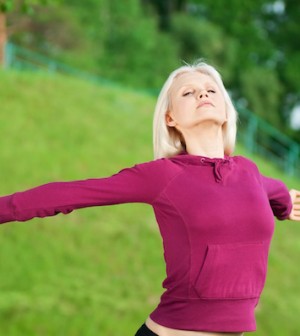 FRIDAY, March 26Because women with breast cancer in one breast believe that their odds of developing cancer in the other breast is much higher than it actually is, they often choose to have preventive breast removal surgery without fully understanding the risk, a small study suggests.
The number of women undergoing this surgical procedure, known as prophylactic mastectomy, has "almost doubled in recent times without any evidence of survival benefit and the reasons for this need to be addressed and alternative strategies considered," Dr. Ajay Sahu, a consultant breast surgeon at Frenchay Hospital in Bristol, England, said in a news release.
He noted that when they are counseled and given time to think about what they want to do, many women with cancer in one breast often decide against prophylactic mastectomy.
Sahu studied 27 patients, aged 31 to 65, who were diagnosed with breast cancer between 2007 and 2009. They all had surgery on one breast and thought the other should also be removed.
But, the women had overestimated their risk of developing cancer in the second breast by five to 10 times, Sahu reported.
A 12-month "cooling-off" period seemed to help patients, Sahu said. "Patients were happy with the alternative strategy to prophylactic surgery: in other words, they had an understanding of actual risk of bilateral breast cancer, an understanding that the risk can be reduced by treatment and surveillance by annual mammography, and that no survival benefit is conferred by the operation."
The research findings were released March 25 at the European Breast Cancer Conference in Barcelona, Spain.
More information
The American Cancer Society has more on breast cancer surgery options.
Source: HealthDay
​