Many U.S. Hospices Provide Alternative Therapies: Report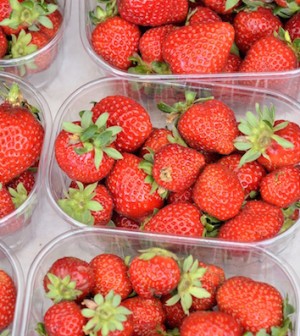 WEDNESDAY, Jan. 19Nearly 42 percent of U.S. hospices offer some form of alternative medicine end-of-life care services — such as massages or pet therapy — to their patients and/or employ an alternative service provider, according to the latest data.
The finding, from the U.S. Centers for Disease Control and Prevention's National Center for Health Statistics, concerns what the CDC refers to as "complementary and alternative therapies," which do not fall under the rubric of standard care.
Using 2007 figures from the National Home and Hospice Care Survey, a CDC team led by Anita Bercovitz found that nearly 72 percent of hospices across the United States that provide complementary and alternative therapies now offer massage, for example. Support group therapy sessions are also available at 69 percent of such facilities, while music therapy is an option at about 62 percent of these end-of-life centers.
In addition, the report also found that among hospices offering complementary and alternative therapies, pet therapy was available at nearly 59 percent, and meditative services (such as guided imagery or relaxation techniques) were provided by almost 53 percent.
The authors noted that prior research has suggested that although complementary and alternative therapies are not commonly covered by medical insurance, these services can help improve a critically ill patient's quality of life by alleviating symptoms of pain and anxiety, while helping to provide comfort and improve mood.
Among patients who had been discharged from a hospice center, nearly 57 percent had been cared for at a hospice that offered complementary and alternative therapies, and among such patients 8.6 percent said that they had received at least one alternative therapy service while they resided in-hospice.
"There were no differences in demographics, health, functional status, or admission diagnoses between patients discharged from hospice either by whether they received care from a provider that offered complementary and alternative therapies or whether they received complementary and alternative therapies," Bercovitz and colleagues wrote in the Jan. 19 edition of the National Health Statistics Reports.
More information
For more on alternative therapies, visit the U.S. National Center for Complementary and Alternative Medicine.
Source: HealthDay
​