Longer CPR Backfires for Certain Heart Patients: Study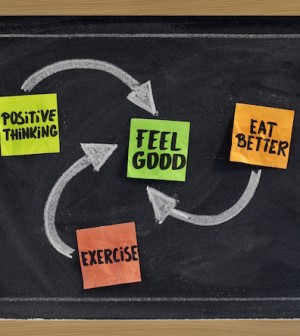 WEDNESDAY, Aug. 31More is not necessarily better when paramedics give cardiac arrest patients CPR before administering shocks to the heart, a new study finds.
On the contrary, providing CPR (cardiopulmonary resuscitation) for a longer period of time could actually harm certain patients.
"We found that extra CPR didn't help and, in fact, in some patients it was not a good thing. It would make it worse," said Dr. Ian Stiell, lead author of a paper published in the Sept. 1 issue of the New England Journal of Medicine. "Our study showed that there's no reason to do two minutes of CPR or to delay defibrillation."
But the study didn't address CPR delivered by a bystander so the message to the public is still the same.
"We absolutely believe that bystanders should start CPR right away," said Stiell, chair of emergency medicine at the University of Ottawa, Canada, and a senior scientist with the Ottawa Hospital Research Institute. "This trial doesn't address that."
Fewer than 10 percent of the 350,000 people each year in the United States and Canada who have a cardiac arrest out of the hospital survive the event.
Early CPR — a combination of manual chest compressions and rescue breathing — increases blood flow and is thought to put the heart in better shape to receive and respond to defibrillation, which restores a normal heart rhythm.
But how much CPR is optimal remains unclear. "We all knew that the earlier to defibrillation the better . . . but no one really knew how long that period of time was," said Dr. Joseph Feldman, chairman of emergency services at Hackensack University Medical Center in New Jersey.
In guidelines released in 2010, the American Heart Association (AHA) cited "inconsistent evidence" either for or against extended CPR and any delay in heart rhythm analysis.
In the largest study on cardiac arrest ever performed, involving nearly 10,000 patients, Stiell and his team divided emergency responders into two groups: those who would provide 30 to 60 seconds of initial CPR and those providing three minutes of CPR.
About 6 percent of patients in both groups lived to be discharged from the hospital.
But in the 10 percent of patients who had also received bystander CPR and were candidates for defibrillation, longer CPR from paramedics actually decreased the odds of survival.
"Before, the theory was to do a bunch of CPR to make the heart stronger and more responsive to the shock, but we didn't show that," said Stiell. "We showed that too much is not a good thing."
At this point, Stiell recommends that paramedics and firefighters deliver just one minute of CPR.
In a second CPR study published in the same journal issue, researchers report disappointing results for the "impedance threshold device" (ITD), which was designed to increase the beneficial effects of CPR.
The device increases blood flow to the heart while someone is administering CPR.
Nearly 9,000 patients in the United States and Canada were split into two groups, one of which received ITD treatment and another that got sham ITD treatment. The researchers, noting that about the same number in each group survived to hospital discharge, said the ITD did not significantly improve results.
More information
Visit the American Heart Association for help finding a CPR class.
Source: HealthDay
​