Local Anesthetic May Relieve PTSD Symptoms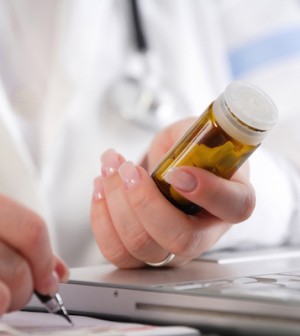 FRIDAY, April 30Injecting a local anesthetic next to a group of nerves in the neck, known as the stellate ganglion, is a fast-acting and effective way to treat combat-related post-traumatic stress disorder (PTSD), U.S. military researchers report.
The 10-minute procedure, called a stellate ganglion block, has been used to treat chronic pain and certain other health problems since 1925, according to background information in a news release about the research.
The team at Walter Reed Army Medical Center in Bethesda, Md., tested the block procedure on two patients: a 36-year-old man whose PTSD symptoms began after the battle of Fallujah in Iraq and a 46-year-old male veteran whose PTSD symptoms began 18 years ago in the first Gulf War.
Both men had been receiving drug treatment for more than a year, but it had been ineffective in treating their PTSD symptoms, according to the Walter Reed report. In addition, both men suffered side effects from the drugs, including depression, sleepiness and erectile dysfunction.
"Unlike conventional treatments for PTSD, SGB appears to provide results almost immediately," Dr. Sean W. Mulvaney, the Army lieutenant colonel who led the Walter Reed research, said in the news release. "Both patients experienced immediate, significant and durable relief."
The cases studies were published online April 20 in Pain Practice.
More information
The U.S. National Institute of Mental Health has more about PTSD.
Source: HealthDay
​