Improved HIV Care Boosts Life Expectancy at Clinic, Study Found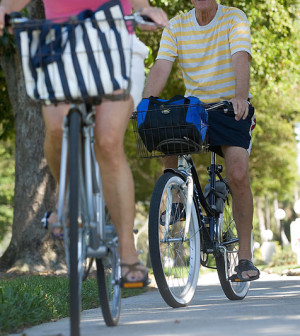 FRIDAY, Sept. 28Treatment advances, a multifaceted treatment approach and federal funding helped improve care and outcomes for all HIV patients at an inner-city clinic in Baltimore, including those often hit hardest by the disease, researchers report.
The 15-year (1995 to 2010) analysis of patients at the clinic serving primarily poor, black patients with high rates of injection drug use showed what state-of-the-art HIV care can achieve with appropriate support, according to the study published online Sept. 28 in the journal Clinical Infectious Diseases.
"Contemporary HIV care can markedly improve the health of persons living with HIV regardless of their gender, race, risk group or socioeconomic status," study author Dr. Richard Moore, of Johns Hopkins University in Baltimore, said in a journal news release.
Health care challenges for HIV patients include lack of access to treatment, failure to stay in care and poor adherence to treatment guidelines. With funding from the federal government's Ryan White Program, the clinic in this study was able to provide care for patients who might otherwise have slipped through the cracks, the study authors pointed out in the news release.
The Ryan White Program, created in 1990, provides services for people with HIV/AIDS who can't afford care.
The Baltimore clinic offers multiple levels of care and support to address HIV patients' complex needs, including primary care, substance abuse and mental health care, and supportive care such as case management, nutrition, emergency services and transportation.
As a result of the multilevel care offered at the clinic and advances in antiretroviral drugs, HIV patients at the clinic now have a life expectancy of 73 years, the study authors found. This life expectancy was the same across all demographic and behavioral risk groups.
But the researchers noted that the results included only those patients who were "engaged in care" — in other words, those who showed up for lab testing and follow-up appointments.
"Getting people living with HIV engaged in care is critical to their well-being," Moore said.
More information
The U.S. National Institute of Allergy and Infectious Diseases has more about HIV treatment.
Source: HealthDay
​