Human Pacemakers Offer Hope to Ailing Dogs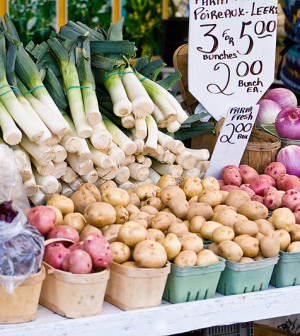 FRIDAY, Feb. 5Pacemakers made for humans are giving older dogs a new leash on life.
The medical devices — about the size of a quarter — are often implanted to speed up a slow heart rate in dogs brought on by disorders such as heart block and sick sinus syndrome that, if left untreated, drastically shortens their lives.
Guiedo, a 12-year-old hound mix, recently received a pacemaker after getting diagnosed with heart block, a condition in which the electrical signal that makes the organ contract and pump blood is disrupted.
"It didn't even enter my mind not to do the surgery," said Maxine Mager, founder of Creative Acres Animal Sanctuary in Brighton, Colo., where Guiedo and 400 other companion, farm and exotic animals reside.
Guiedo's condition put him at risk of sudden death. So the day after the diagnosis, Mager drove the elderly canine nearly an hour to a veterinary cardiologist, one of only 230 in the United States and Canada, trained to do the intricate surgery.
The procedure is similar to the one done in humans. Under anesthesia, pacemaker wires are threaded through a dog's jugular vein to the correct place in the heart. A small incision, made in the back of the neck, then allows for insertion of the pacemaker under the skin and connection to the wires.
The hour-long procedure requires an overnight hospital stay.
Implanting the lifesaving devices in dogs isn't new. The first surgery took place in 1967 and has since become fairly common in veterinary medicine, with hundreds of pets receiving pacemakers each year.
Still, many owners are surprised to learn of it, said Dr. Henry Green, a board-certified veterinary cardiologist and an associate professor of cardiology at Purdue University in West Lafayette, Ind.
About 20 pets are outfitted yearly with pacemakers at the university's veterinary teaching hospital. A few cats undergo the procedure, but most patients are older dogs, around 6 to 10 years of age, says Green.
A pacemaker extends an otherwise healthy dog's life about three to five years, although Green has had patients live almost twice that long.
Dog owners often detect a noticeable change in their pet's demeanor after the procedure.
"Sometimes owners don't think their dogs are showing clinical signs [such as lethargy] and then once the pacemaker is in, the dog is running around like a puppy again," said Green.
At Purdue, the surgery costs about $2,000. In private practice, the price is much higher, with clients paying $3,000 to $4,000.
Veterinarians rely on manufacturers to donate pacemakers past their shelf life and no longer appropriate for human use.
"They don't actually develop pacemakers specifically for dogs and cats so we have to use human equipment," said veterinary cardiologist Kate Meurs of the Companion Animal Pacemaker Repository at Washington State University, which distributes donated devices to animal hospitals nationwide.
New equipment isn't purchased from manufacturers, partially because it's so expensive, said Meurs, who is also professor of small animal medicine and research at Washington State. A new pacemaker can cost anywhere from $5,000 to $10,000, an industry spokeswoman said.
The pacemakers used at Purdue come from various sources, including a local funeral home that removes them from corpses. About 10 percent of the pacemakers the clinic uses were previously implanted in humans, said Green. The battery life must have at least three years left in order for the hospital to use them, he said.
Eventually, when the power runs low, a simple half-hour surgery is all that's needed to replace the old battery with a new one.
After undergoing surgery in December, Guiedo, the sweet-natured mutt at Creative Acres, quickly bounced back and is now full of energy.
As director of a no-kill sanctuary, Mager said she doesn't believe in euthanizing animals for treatable health conditions. In fact, a few months before receiving the pacemaker, Guiedo underwent knee replacement surgery.
She said the nearly $5,000 spent on the hound's medical fees was worth every penny.
"What an amazing thing to do with the money — to give life," said Mager.
More information
There's more on pacemakers at the U.S. National Heart, Lung, and Blood Institute.
Source: HealthDay
​